Archived Women's Spaces Radio Shows
Produced in the Santa Rosa, Sonoma County, California Studio of Radio KBBF and Broadcast on

Radio KBBF-FM 89.1 serving the North San Francisco Bay area added the Women's Spaces Show to KBBF's regular weekly program schedule, beginning Monday September 1, 2012. Elaine's first Women's Spaces Show was on Radio KBBF from 1978-1982. Thank you KBBF - USA's first bilingual radio station!
The live 1-hour show from KBBF's Santa Rosa, Sonoma County, California studio features the show's producer and host Elaine B. Holtz every Monday at 11:00 AM, with repeat broadcast at 11:00 PM Monday night. (Pacific Time)
NEW: On Tuesday 3/13/2018 The Women's Spaces Show begins airing and streaming Tuesdays at 6:00 PM on Radio KPCA in Petaluma. It is a repeat of Monday's live show on KBBF. Please support Petaluma Community Radio. Click on the icon below for streaming, program schedule and donations.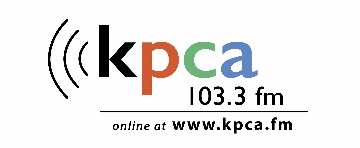 .
The shows are archived on this website unless otherwise indicated. See below for the complete listings:
Shows past 2016 are on another web page.
Date of Monday's Show Produced in the KBBF Studio
Title
Click Show ID link for the show's webpage to hear the recording, read more details, and have links to events and the guests - available after the broadcast on Radio KBBF.
Listen to the community announcements, interviews of guests, commentary and musical interludes. Each show has its unique webpage with morer information about and links for our guests and for upcoming events.

Duration minutes
2018
4/16/18


Report on No! to U.S. Wars at Home and Abroad Rally and March in Oakland April 15

League of Women Voters Sponsored Forums in Sonoma County

1. Susan Lamont

participated in the rally and march No! to U.S. Wars at Home and Abroad held Sunday April 15 in Oakland. The nationwide action was planned in February as a voice of resistance to the increase in military action and budget of the United States in Syria and other places around the world. Susan reports on the general mood of the crowd of 1000 that showed up in solidarity for a more peaceful and nurturing direction for the nation.

2. Rebecca Jones

talks about the League of Women Voters (LWV), founded in 1921, a year after the 19th Amendment to the US Constitution giving women the right to vote. The Sonoma County Chapter was founded in 1951. Rebecca talks about the mission of LWV to influence public policy through education and advocacy, yet LWV never supports or opposes any political party or candidate. We have an election coming up in the county on Tuesday, June 5, and the League has some events planned in April and May for citizens to register to vote and to learn about the candidates and issues in the county races.

57
4/9/18


Women in Music Benefit Concert April 20-21
Maya Angelou's Phenomenal Woman - Reading by Dr. Jacqueline Lawrence

1. Mandy Brooks shares her path into music, her mentors and where she gets her confidence to produce with the North Bay Women In Music Collective the upcoming Women in Music Benefit Concert in Santa Rosa on April 21 at the Arlene Francis Center with a panel and artist showcase on Sunday April 22. Mandy has been able to attract women musicians who have influenced the women over the decades to perform at this concert. The Concert will benefit Verity and The Ron Martin Memorial Foundation Friends Helping Friends fund to support education of women musicians. Mandy came out with her premier CD album Move On Up in 2017,and we opened the interview with her rendition of the song People Get Ready.

2. Dr. Jacqueline Lawrence is joining the North Bay Women In Music Collective for the weekend event of Women In Music in some spoken word presentations, one of which she reads on the show for us, the poem Phenomenal Woman by Maya Angelou. Jacqueline also talks about the upcoming Juneteenth celebration in Santa Rosa that occurs on Saturday June 16, 2018 in Martin Luther King Jr. Park, where she will present her play Unshackled at 10AM followed by discussion on slavery.
57
4/2/18


Equal Pay Day 2018 on April 10
Our House Intercultural Center SRJC Petaluma hosting We the Future Social Justice Conference on April 13:
Feeding Ourselves, Feeding Our Souls

1. Kathleen Reily talks about some of the activites of the Americann Association of Universtiy Women (AAUW) in Sonoma County, especially advocating for Equal Pay for women as is paid men for the same job. AAUW holds an annual 'Unequal Cookie Sale' on Equal Pay Day every year to bring awareness to gender pay gap at the different city chapters of AAUW in the nation. The next Equal Pay Day, according to the National Committee on Pay Equity, is Tuesday, April 10, 2018. This date symbolizes how far into the year women must work to earn what men earned in the previous year. In 2016 it was on April 12th, so there has been a bit of an improvement.

2. Amanda Morrison, PhD, Coordinator of Our House Intercultural Center on the Santa Rosa Junior College (SRJC) Petaluma's campus shares her path to interculturalism, that of cultures mixing and interacting with one another. Amanda islead organizer in the second annual We the Future Social Justice Conference co-sponsored with the North Bay Organizing Project on April 13, 2018, calling this year' theme Feeding Ourselves, Feeding Our Souls, to gather activists to network. The keynote speaker will be Nikki Silvestri,who was named one of the 100 Most Influential African Americans by The Root magazine.


57
3/26/18


Retired LAPD Sergeant Cheryl Dorsey on the Need for Change in the Culture within Law Enforcement Agencies

Cheryl Dorsey shares her odyssey through the ranks of LAPD as a black woman beginning at the end of the 1970s at a time when women were first encouraged to join the police force amidst strong resentment by male officers in a traditionally all male force. She describes how supervisorial abuse abound especially due to bias of racism, sexism and reverse racism. She clarifies what she means by culture and the bond of officers who "have your back," and the difficulty of accountability and transparency when reporting fails to happen for fear of retaliation at "breaking the bond", forming what she called a Sheeple mentality. After a fellow officer went beserk after unfair treatment within the LAPD and took the lives of many innocent victims, Cheryl published her memoir Black & Blue: The Creation of a Manifesto in 2013. This is a fascinating interview and not to be missed in light of the upcoming election for Sonoma County Sheriff, in which we have for the first time in decades more than one candidate to choose from. Maybe a change is coming?

56
3/19/18


Women's Self-Defense
Verity Fundraiser and Screening of the film The Rape of Recy Taylor

Jade de la Cruz shares her awakening through a street-smart friend from New York City into the need for self-defense as a woman and how she obtained the confidence through teachers to defend herself but also to teach others these skills and heightened awareness. Jade relates how intuition can give us protective guidance in association with physical self-defense skills. Jade de la Cruz will be on the panel with DA Jill Ravitch,Verity E.D. Christina Castillo and Elaine B. Holtz of Women's Spaces at the Verity Fundraiser and Screening of the film of The Rape of Recy Taylor on Thursday, March 29 at the Rialto in Sebastopol.

57
3/12/18


National Women's History Project

Molly Murphy MacGregor talks about the birth of the National Women's History Project in Sonoma County and her lobbying efforts to first have President Carter proclaim National Women's History Week and then Congress to pass legislation declaring March to be National Women's History Month. Every year there is a luncheon on the East and West coasts to celebrate the achievements of special women, deceased and living. This year the theme is Nevertheless, She Persisted: Honoring Women Who Fight All Forms of Discrimination Against Women. Molly discusses how Me,Too and the Black Lives Matter Movement influenced the theme.

57
3/5/18


Gloria Allred - Women's Rights Attorney
Sonoma County Peace and Justice Center

1. Gloria Allred shares her journey from teacher to attorney advocating for women's rights for 40 years. Gloria talks of what sustains her in her committment to social change. Her hope is that this year will be known as the Year of Empowerment for Women, and she certainly is a mentor as she confronts rich and powerful men Harvey Weinstein, Judge Roy Moore, Bill Cosby, O.J. Simpson and even the President of the United States as she represents courageous but hurt women.

2. Shekeyna Black gives us an update on the Peace and Justice Center activities in Sonoma County. Shekeyna supplied us with the list of events around the county for Women's History Month. Check it out under Announcements on the show's archive page linked above.

58
2/26/18


Rally for Children's Safety
Talking With of Jane Martin - New Stage Production


. Michelle Gervais describes her reaction to the mass shooting at the Florida high school on Valentine's Day as a mother, and the actions she took to call sponaneously a rally to happen at Courthouse Square in Santa Rosa on the following Monday, February 19, President's Day and a school holiday. Michelle use every contact she had in the county to support her call for a rally for the children's safety, and is such short notice attracted a couple of hundred children and adults.

Carole L. Ellis, Joan Gatley and Don Gibbels discuss the stage production of the award-winning play Talking With by Jane Martin. Joan Gatley recites a passage from the play which highlights the lives of 10 women in monologues. The special theater event is a fund-raiser for the Susan G. Komen Breast Cancer Foundation and will be presented in the Auditorium named after Carole L. Ellis on the Petaluma Campus of the Santa Rosa Junior College on Friday March 2 and Saturday March 3, 7:30pm.

For Black Histroy Month we honor Ruby Bridges (born September 8, 1954), who became the first African-American child to integrate a white Southern elementary school. On November 14, 1960 amidst angry crowds, Ruby was escorted to class by her mother and U.S. marshals. The courage of Ruby and her family helped move the Civil Rights movement forward.

58
2/19/18


Sabra Briere turned her disappointment in last November's election into community action, even when that is a new community. Sabra describes how she was attracted to join the all volunteer Indivisible Sonoma County at its first general meeting in January 2017 and what goals it has met in resisting the new Federal Administration by calling Senators and Representatives across the nation to voice opinion on issues selected by the membership.
For Black History Month we honor Ruby Bridges (born September 8, 1954) became the first African-American child to integrate a white Southern elementary school. On November 14, 1960 amidst angry crowds, Ruby was escorted to class by her mother and U.S. marshals. The courage of Ruby Bridges and her family helped move the Civil Rights movement forward.

58
2/12/18


Petaluma Blacks for Community Development
Celebrate 40 Years of Black History Month

Faith Ross and Gloria Robinson discuss the history of African Americans in Petaluma that began in the 1800s and share some upcoming events in February for the 40th Anniversary of Black History Month in Petaluma. Both are founding members of the Petaluma Blacks for Community Development (PBCD), and talk about its programs in tutoring and Career Day. Close ties with the Petaluma Historical Library and Museum allows for PBCD to share African American cultural heritage with the larger community in a special exhibit through February 25: Reflections - 40 Years of Celebrating Black History Month

Nancy Wang of the Redwood Empire Chinese Association calls in to announce the Year of the Dog Celebration at the Santa Rosa Veterans Building on Sunday February 18.

58
2/5/18


Beloved Community
Sonoma County Healing Academy

1. Varnika Kailash reads her essay on Beloved Community which she read earlier as the junior division winner for the Martin Luther King, Jr. Celebration that happened on January 15 and fitting for our show during Black History Month. Varnika shares her passion for recognizing the beauty and benefits in awareness of diversity.

2. Vicchi Olenski talks of the call to healing for her at age 11 and how it developed into her current company the Sonoma County Healing Academy (SoCoHA) in Sebastopol. SoCoHa is an educational venue, dedicated to the healing arts, innovative wholistic practices and technlogies.

58
1/29/18


350 Sonoma - Sonoma County Climate Action
EMILY's List

1. Christine Hoex talks about her becoming active as a volunteer at 350 Sonoma - Sonoma County Climate Action, inspired by 350.org. of Bill McKibben. Christine explains why the number 350, and why the concentration of CO2 is important as an indicator of an environment that can support life as we know it for us and future generations. She describes ways folks can get involved by joining various action groups aligned with 350 and by attending events listed on their 350 Sonoma website.

2. Alexandra DeLuca calls in from EMILY's List Washington DC headquarters to describe EMILY's List and its30-year history. Thanks to the Women's Marches of in January 2017 and January 2018, there has been a surge of interest in women running in political elections as progressive Democratic Party candidates. To date over 30,000 women have applied for their campaigns in 2018, 2010 and 2022. Alexandra explains how women can start the process by expelling myths of running that often dampen the initial enthusiasm at the Run to Win Link with trainings and networking the candidates to resources and funding, as listed on Emily's LIst website.

58
1/22/18


Women's Rally Update
CHDC $5M Wildfire Grant for Immigrants
Family Justice Center

1. Leslie Graves updates us on the size and energy of the Women's Rally in Santa Rosa. 5,000 is her estimate as an experienced event organizer at the Old Courthouse Square. Congratulations all those who showed up at the marches or rallies for raising your voice and registering to vote.

2. Cerrissa MacNichols and

3.

Estela Martinez talk about the services of the California Human Development Corporation (CHDC) in Sonoma County and 30 other Northern California Counties. Headquartered in Santa Rosa, CHDC has been fighting the war on poverty for 50 years, inspired by the farmworkers they serve. They share some exciting news that needs to be acted on by February 7, 2018. $5 Million in Emergency Wildfire Federal Aid for Immigrants has been grantedfor the California counties of Butte, Lake, Mendocino, Nevada, Napa, Sonoma, Orange, Yuba and Solano. CHDC has been named as the dispensing agency, and it subcontracts with Caholic Charities of the Diocese of Santa Rosa, On The Move, UpValley Family Centers of napa, Abode and UndocuFund Steering Committee that includes the North Bay Organizing Project, Graton Day Labor Center and North Bay Jobs with Justice. CHDC offers confidential and safe counselling for immigrants, documented or undocumented. The deadline to apply is February 7, 2018.

4. District Attorney Jill Ravitch discusses the Family Justice Center (FJC), which serves as a one-stop agency addressing the needs of surviving victims of family violence to protect them and restore hope. FJC is committed to helping survivors of Domestic Violence, Dating Violence, Sexual Assault, Child Abuse, Elder Abuse, and Stalking. No police report is required unless agreed to. Immigration status is not requested.

58
1/15/18


Women's Marches and Rallies this coming Saturday January 20 in Sonoma Valley,
San Francisco and Santa Rosa

1. Angela Ryan and 2. Amy Gallager share how they came to become orgainizers of this year's Women's March in Sonoma Valley and announce some of the speakers and events planned for the event beginning at noon on January 20th at the Sonoma Plaza.

3. Sophia Andary describes her journey to become co-lead of this year's Women's March and Rally in San Francisco, having been involved since the election of November 2016. She led community engagement for the 2017 Women's March and took over leadership to grow the march into a movement in the San Francisco Bay Area with marches planned in San Francisco and San Jose. The San Francisco Rally this year begins at noon at the San Francisco Civic Center with the theme Hear Our Vote , and centers on five levels of action: Voter Registration; Voter Turnout; Organize Localy; Increasing women in office (especially women of color); Electing progressive women and allies. The March begins at 2pm down Market Street to the Embarcadero. Check the event website for details on both the San Francisco and San Jose Marches and Rallies.

4. Leslie Graves talks of how her community interests started and how the 2018 Women's Rally plan developed. On Friday, January 5,Alisse Leafey owner of Brew Coffee and Beer in Santa Rosa posted the question on social media, Why isn't there a March in Santa Rosa on January 20th? and this started a conversation to create an option in Courthouse Square for those who wanted to participate in this Anniversary event of the Women's March on Washington. Many speakers are planned including State Senator Mike McGuire and the list is updated on the facebook event page. The Rally will be held from 10 - 11:30 AM Saturday January 20th at the new Santa Rosa Plaza by the Old Courthouse.
See the show's archive page at the button link above for links and contact information.

58
1/8/18


Classical Tones on KBBF
Imagine You

1. Nora Villanueva talks about her journey into radio and the broadcast of her weekly show Classical Tones beginning in her homeland Peru, where she as a young girl was so inspired by seeing a performance of Swan Lake that she studied classical training in ballet and became a professional dancer.

----

2. Dr. Ellen Barnett shares her journey into integrative medicine and the development of the program Imagine You in 2000. It is a program that offers people the opportunity to step back, regroup, take a moment to acknowledge where they are, and envision what is next (tomorrow, next week, next month, next year) for themselves. Such reflection has been found to be beneficial in the healing process.

58
2017

12/18/17


The Producers of Women's Spaces

We, Elaine B. Holtz and Kenneth E. Norton, interview ourselves as the Producers of the Women's Spaces Show to reveal a bit more about about what motivates us in putting the show together. As an exception to featuring only women guests on Women's Spaces and starting a tradition on this last show of the year, Elaine interviews Ken and then Ken Elaine about our backgrounds, challenges and inspirations on our life journey apart and together. Like the Yin and Yang symbol, there is a mix of our lives in this show. Since Elaine is the voice of Women's Spaces we will provide a bit more time in the interview of Ken, whose voice on the show has been confined to "Good Morning," until today. Ken provides the technical expertise for the broadcast, the archiving of the shows on this website, and collaboration on producing the show with the "still small voice" of conscience in mind. Ken was especially influenced by his mentor William Hermanns, and recounts his first meeting with him. Ken also shares his mentor's Ten Words to the Creative Spirit that for him act as his Soul's operations panel, and Ken feels that no Soul should be without these Ten Words, and no Soulcraft without these ten functions. Elaine recounts some experiences that gave her the courage to voice her concerns on women and peace issues that eventually led to her radio show.

58


12/11/17


Sexual Assault, Gender and Capitalism

Dr. Harriet Fraad talks of her early involvement in the Women's Movement in the Sixties and its transformation over 50 years. The Me,too activism since the recent Harvey Weinstein accusations, bolstered by a sitting President who was called out for his sexual predation during the 2016 Campaign, and engulfing established men in powerful leadership positions in entertainment, major media news, sports and other industries, including churches, prompted Dr. Fraad to write an essay Sexual Assault, Gender and Capitalism, which she discusses with Elaine. Harriet describes what is fueling the current trend of women to raise children alone, and how boys are raised to be men with very limited avenues of emotional expression like sex and violence, such that the men's fury of unmet needs are projected onto women rejecting sex. Harriet encourages cooperation to replace competition, and change top-down corporate structure to co-operatives.


58
12/4/17


EFT Tapping in PTSD Therapy

Verity Crisis Hot Line and Services for Victims of Abuse in Sonoma County

1. Marjorie Favuzzi shares her path to her present healing work with EFT Tapping. She has recently held a couple of free workshops to help residents of Sonoma County with the post trauma stress from the October Wildfire Disaster that destroyed thousands of homes and hundreds of business structures in Santa Rosa. Marjorie helps folks turn challenges into strength. Learn about this fascinating and simple procedure to help yourself and others.

2. & 3. Christine Castillo and Catelin Quinn talk about their paths leading them to work at Verity, helping female and male victims of abuse. Christine has worked for the organization when it was called United Against Sexual Assault and led a rebranding and focus on the mission of Verity working in cooperation with the community: Verity facilitates healing and promotes the prevention of violence by providing counseling, advocacy, intervention, and education in our community. Caetlin joined Verity and speaks with the passion of a "Me, too" Wounded Healer, as she shares her story of sexual abuse from a male student at Sonoma State University, where this abuser of multiple women students was shielded by the Professors and Administration and allowed to graduate with enough recommendations to enter Harvard Law School. The Verity 24x7 Crisis Hotline and counseling are strictly confidential. Since those younger than 18 years old are in guardianship and the law mandates reporting, Verity first informs the youth not to give any identifiers before counseling them.on the phone and lets clients know if a next step would require breaking the confidentiality to allow free choice in the decision.
Verity 24 X 7 Crisis Hot Line: (707) 545- 7273

58
11/27/17


Local Radio Vital in Times of Disaster

1. Mariana Diaz shares how she, a recent immigrant from Mexico came to produce her radio show Sé la Mejor Versión de Ti (Be the Best Version of Yourself). Marianna describes how during the Wildfire Disaster in October she and other volunteers at Radio KBBF gathered at the Santa Rosa studio to provide vital emergency news in Spanish and English to the community in Sonoma County. The Spanish was especially needed because of the large immigrant population that only speaks Spanish. This Wildfire Disaster was compounded by the fear of undocumented immigrants facing arrests by the Federal ICE agency if they reported to the shelters. Translating the comforting words of the acting Sheriff Robert Giordano that records would not be turned over to ICE was very important to this community. The assembly room of Radio KBBF was turned into a center to gather donation items for the immigrants left stranded by the fire, some of whom wondered if they had jobs to go back to.

2. Pat Kerrigan recounts waking to her Kenwood neighborhood on fire around midnight of October 8, 2017, fleeing in her car with only her pet thinking that surely her home would be the next to burn. Pat saw that the danger was not to just her home and neighborhood, but to the whole city of Santa Rosa by a wildfire whipped by huricane force winds and decided the best place for her was at the local radio station KSRO, where she normally starts her morning news show at 3 AM. Pat shares how she made decisions that night and the following two weeks of keeping the residents of Santa Rosa and the county of Sonoma informed with vital information on the extent of the fire, the location of evacuatrion zones and shelters, and routes of safe passage, while comforting and encouraging community cooperation during the urgent time. Pat reminds us of the need for local news, that canned corporate news from the far perspective cannot satisfy.

58
11/20/17


North Coast Coalition for Palestine &
North Cal Friends of Sabeel Conference in Santa Rosa This Coming Weekend

Therese Mughannam was a baby when her parents fled their home in Israeli occupied Palestine, fearing their neighborhood would be the next to be attacked and destroyed. Therese was raised in exile in Jordan by her parents for 10 years before their family received visas to the United States to settle in Santa Rosa and become citizens. The Wildfire Disaster last month destroyed the homes of three sisters and two nephews. Visiting those neighborhoods devasted by the Tubbs Wildfire reminded Therese of Palestinian neighborhoods she saw lie in ruins after Israeli attacks. In spite of the hardship of helping family members Therese, felt the regional conference Challenging Oppression: Working For Justice From Palestine To The U.S.A should proceed this weekend of the Friends of Sabeel North America (FOSNA), a nonprofit, tax-exempt Christian ecumenical organization seeking justice and peace in the Holy Land through nonviolent advocacy and education. Sabeel is an international peace movement initiated by Palestinian Christians, who seek a just peace as defined by international law and existing United Nations' resolutions. The invitation is out to participate and learn about the issues.

2. Lois Perlman shares how she as Jew born in the USA came to understand the plight of the Palestinians under the state of Israel, that Zionism is a political philosophy of a perceived right to return to Palestine to set up a homeland inspite of Palestinian people already living there for thousands of years, and that Zionism is believed by only some Jews but not all Jews. Lois co-founded with Therese the North Coast Coalition for Palestine (NCCP), that formed in 2010 in response to the killings, by the Israeli military, of civilians on the Freedom Flotilla bringing medical and humanitarian supplies to Gaza. The NCCP is helping to coordinate the Regional conference Challenging Oppression: Working For Justice From Palestine To The U.S.A in Santa Rosa this weekend, and in San Francisco on Monday.

58
11/13/17


EFT Tapping for Post Fire Trauma

Sustainable Wildfire Recovery

1. Margorie Favuzzi gives a short introduction to Emotional Freedom Techniques (EFT) and the tapping used to relieve stress. Margorie is donating a workshop session free for the public to learn EFT called: Tapping Out Trauma: Relief from the Firestorm, on Saturday 11/18/17 in Santa Rosa.

2. Laura Neish shares her story in becoming an activist to offer solutions for Climate Change to avoid its disastrous impacts. Laura discusses the need to bring Climate Change solutions to the table in planning our City's and County's recovery from the Wildfire Disaster of October. 350.org and its regional and county chapters offer opportunities for citizens to find their niche in the struggle to better walkand work in balance with Nature.

59
11/6/17


Migrant Education Family Fund

Two Decades of Community Concerns about Law Enforcement in Sonoma County

1. City Councilmember Julie Combs talks about the Migrant Education Family Fund that she helped set up to address the needs of migrant families after the recent Wildfire Disaster that destroyed residences and places of employment. Elaine shares the news of a surpise donation to the Migrant Education Family Fund of $500 raised on hearing of the Wild Fire Disaster in a bake sale by the Laytonville Elementary School pupils of her granddaughter-in-law Amber Jensen on her first year teaching assignment,

----

2. & 3. Mary Moore and Karen Saari talk about growing into their advocacy for review and oversight with supoena power of community law enforcement in Sonoma County. In the late 1990s, there was a spate of police in Sonoma County. Their advocating culminated in 2000 in a report by the California Advisory Committee to the US Commission on Civil Rights on Community Concerns about Law Enforcement in Sonoma County that was submitted to the County Board of Supervisors and the city councils in the county. The report was basically shelved. The report saw the light of day again, however, after the Sonoma County Sheriff deputy shooting and killing of a 13-year old Andy Lopez carrying a toy gun in Santa Rosa, and a citizens' Justice Coalition for Andy Lopez (JCAL) raised their voices in protest of local policies concenrning the police and community interaction. The report is discussed and links to the report will be posted below when available.

59
10/30/17


Fifth Anniversary of Women's Spaces' Return to Radio KBBF
Poetry in Understanding Disasters
Inner Recovery After the Fire

1 Phyllis Meshulam talks about her journey into poetry, beginning with parental influences. She shares a reading from the her new book Land of My Father's War based on her father's letters during World War II from Italy. Phyllis announces a Poetry Reading, where you can meet her, on the Wildfire Disaster on Sunday, Nov. 12 at the Sebastopol Center for the Arts at 1pm.

2. Rev. Mary Murray Shelton shares her experience with the Santa Rosa Wildfire Disaster and gives us hints on coping spiritually and emotionally with the post disaster trauma. Rev. Mary announces her new weekly gatherings for inner recovery called After the Fire on Monday evenings 6-8 pm at the Share Exchange Conference Room at 535 5th St in Santa Rosa. The meetings will be for the purpose of mutual support, comfort, telling our stories with respectful witnessing of others in our group, exploration and exercises for grief, safety, releasing, regaining balance and peace of mind.

58
10/23/17


Santa Rosa Wild Fire Disaster Resources: Redwoord Credit Union North Bay Fire Relief Fund and Sonoma County Sheriff's Office

North Bay Science Discovery Day

1 Robin McKenzie, Senior Vice President, shares how Redwood Credit Union (RCU) was affected by the Wildfire Disaster that destroyed businesses, homes and trailer parks within blocks. 30 RCU emloyees lost homes in the Wild Fire and RCU set up Day Care faicilities for them and offered other help to their employees, especially since the schools were closed. Robin also shares the care provided for Members of RCU and the greatly successful North Bay Fire Relief Fund that has raised over $11 Million so far.

2. Misti Harris, Community Engagement Liaison, Sonoma County Sheriff's Office, talks about the Sheriff's Office response to the Wild Fire Disaster. 29 Sheriff Officers lost their homes in the fire and still reported for duty in the community emergency. Misti shares some Emergency links for those affected by the fire.

3. Samantha Kadar, Retired Professor of Geography, talks about the North Bay Science Discovery Day happening at the Sonoma County Fairgrounds on October 28th and shares how she becaume interested in science by first asking how weather was related to location. Her quest led her to studies in meterology at the Santa Rosa Junior College and to eventually teaching Geography as a Professor.

58
10/16/17


Santa Rosa Wild Fire Disaster Resources in Neighbors, Government and Nutrition

Nancy Rogers and Shirley Slack discuss with Elaine their emergency responses in the first night of the Wild Fire Disaster that desroyed whole neighborhoods in the city of Santa Rosa and large rural areas in the county in a matter of hours whipped by near hurricane level winds carrying smoke, ash and ambers. Nancy Rogers and Elaine live across each other as neighbors in a Northwest Santa Rosa, 2 1/2 miles south from the Coffey Park neighborhood razed by the Tubbs Fire.They recount how they learn of the fire, and attempts to ascertain their safety and gather emergency items like flashlights, candles and radios that are battery powered. The normal electricity powered lives would be discontinued for 5 days, along with down cell phone towers for hampered internet connections. Shirley Slack, Nancy's cousin, recounts how she was able to evacuate guests at the Sandman Hotel by the freeway, during the fire threat in that area of town east of our neighborhood by a couple of miles. Of course, they all report on how they made these decisions and how next time they would be better prepared.

Dr. Ed Bauman, Founder/Director of Bauman College of Holistic Nutrition + Culinary Arts, talks about some of the dangers to our health because of this Wild Fire that destroyed homes, business buildings, crops and forests. He shares with us some nutritional tips to help our liver and lungs, including his recipe for a tasty tonic beverage to protect the mucous membranes, lungs and nerves from toxic smoke.
The Blended Respiratory Remedy recipe is on the show's archive page


58
10/9/17


Santa Rosa Wild Fire Disaster Day 1

District Electiions for Santa Rosa City Council and School Board

Caroline Bañuelos has been an advocate for District Elections in Santa Rosa since 2004. The City Council put the issue before the voters as Measure Q in 2012 but it failed. Now the City is being threatened with a lawsuit and has voted in August to go forward with District Elections beginning with a first. At the first of a series of public meetings on Oct 2 the plan on how to get there was discussed. Caroline and Elaine were there and report on the progress. Soon district map proposals will be submitted, and how the citizens can participate in meetings and online is discussed.

58
10/02/17


Miss Latina Winecountry

Crystal Rangel, the founder of the The Winecountry Competition, visits the studio with Rebeca Vigil, one of the contestants in the Miss Latina Winecountry. They discuss how the event encourages the reflection of inner values of the contestants to be as important as the outward appearance. Of course, Self Esteem is most important. The Winecountry Competition this year has expanded to include two new categories, Mr. Winecountry and Little Princess Grapevine. The event is on Saturday, October 14th at 5 pm at Robledo Winery in Sonoma.

58
9/25/17


Justice for Andy Lopez
IOLERO

Susan Lamont talks about the Andy Lopez decision from the Federal 9th Circuit Appellate Court and what that means at this point, trial, settlement or going to the supreme court. Part 2 – We will be talking about the Independent Office of Law Enforcement Review and Outreach known as IOLERO, its formation, continuation and value to our community.

58


9/18/17


Tiny Houses

Guest River King talks about her journey from college graduation with a music degree, and the struggles to earn enough as a music instructor as a single mom and keep her home. She did not feel secure with her child in the San Rosa Safe Parking Program for the homeless, sleeping in her Volvo. Together River and Jay Shafer are proposing a project to move the homeless into Tiny Houses. Rfiver descrives some success stories using of this model and hopes that many villages can be raised providing permanent homes for our local displaced residents: single people, couples, families, students, veterans… She asks that you join her in raising the first village of Tiny Houses for Humanity in Sonoma County.

Elaine closes the show with two poems,
one on Power,
the second Why, What Does All This Mean?

58
9/11/17


Sonoma County Sheriff's Liason
DACA and Immigration

1. Misti Harris began her role as the Sonoma County Sheriff's Office Community Engagement Liaison in March 2017. Her duties include building community relationships, expanding outreach, and providing education about the Sheriff's Office policies. Misti shares how she builds bridges of understanding with the community through face-to-face interactions, traditional media, and social media. The office came through the work of the Community and Local Law EnforcementTask Force formed by the Board of Supervisors after the klling of 13-year old Andy Lopez by a Sheriff Deputy.in October 2013.

2. Lilliana Gallelli comes from immigrant parents and now serves immigrant clients as an immigration attorney in meeting the legal challenges to their status to work or live in the USA. She updates on the latest executive order of President Trump to rescind DACA, the Deferred Action for Childhood Arrivals Act, and offers a list of suggestions for the "Dreamers".
58
9/4/17


Labor Day and Unions

Lisa Maldonado and Maddy Hirschfield join us in the studio, where outside the North Bay Labor Council was finishing its well-attended 19th Annual Labor Day Breakfast at the Carpenter's Union in Santa Rosa to talk about the origins of Labor Day and their personal journeys into the firght for labor rights. Lisa shares how her immigrant parents were able to get an opening to joining the Middle Class through her dad's struggle to join and to keep his union job. The 8-hour day and 40-hour week are common today because of workers orgainizing to bargain as a collective unit with the employers leveraging power with their wealth profiting off the labor. Lisa and Maddy also discuss the lobbying efforts around the bill being debated in the State Assembly AB1250, Project Labor Agreements,and the the trhreat of the "Right To Work" movement to destroy union solidarity in the workplace.

58
8/28/17


District Electiions for Santa Rosa City Council and School Board
----
Public Banking

1. Caroline Bañuelos, President of the Sonoma County Latino Democratic Club, has been an advocate for District Elections in Santa Rosa since 2004. The City Council put the issue before the voters as Measure Q in 2012 but it failed. Now the City is being threatened with a lawsuit. The Santa Rosa School Board just voted to move to trustee area elections for three board seats by November 2018. On Tuesday evening August 29, 2017 the City Council will consider to support one of two resolutions on this issue of District Elections.

-----

2. Laura Wells, former Green Party gubernatorial candidate, talks about her journey to support Public Banking. She explains the concept and a working example in North Dakota. Laura reports of success in Oakland for city funding of a feasibility study for a Public Bank of Oakland.

58
8/14/17


No Nazis, No KKK, No Fascist USA! March
-
Communications and Social Activsim
-
Women's Equality Day on 8/26

1. Laura Gonzales on hearing the news of the acts of terrorism in Charlottesville, Virginia orgainized a local march with Carolyn Epple a member of Homeless Action, in
Santa Rosa and gathering at the Old Courthouse Square yesterday, Sunday afternoon, to protest the rise of hate groups emboldened by the election of President Donald Trump and his inflammatory remarks on Twitter and in public speeches. The march is named for what it called for in our country and locality: No Nazis, No KKK, No Fascist USA! Laura shares how she came to put out the call on social media and reap the harvest of ideas and encouragement in solidarity from some 300 folks who answered the call to express their feelings in this community action.

-----

2. Darcy Trotten talks about the need for good communications and organization when planning social justice events and marches. Darcy shares how her communicatons firm Activism Articulate was of help to the organizers of the Oakland march in July called Ain't I A Woman.

----

3. Molly Murphy MacGregor shares her life in founding the National Women's History Projject, beginning with the pioneering Women's Studies Program in Sonoma State 40 years ago. Molly talks about the Women's Equality Day coming up on August 26, that commemorates the ratification in 1920 of the 19th Amendment of the US Constitution granting women the right to vote, as well as this day in 1970 that Betty Friedan leads a nationwide protest called the "Women's Strike for Equality" in New York City on the fiftieth anniversary of women's suffrage, A year later on August 26, 1971 the first Women's Equality Day, initiated by Representative Bella Abzug, is established by Presidential Proclamation and reaffirmed annually.

58
8/7/17


1. Celeste Austin shares her story of rising out of a period of addiction through channeling her talents into helping others find their true footing in society. Celeste worked her way out and up through non-profit service organizations. The Living Room is the only day center in Sonoma County specifically serving homeless and at-risk women and their children. Elaine gave a workshop on the Women's Spaces Pledge at the Living Room Program in Santa Rosa and she shares her deep discussion with a woman in the class.

----

2. Debora Hammond reports on the Sonoma County Climate Change Activists' Summit of July 31, 2017, which was organized by Occupy Sonoma County and co-sponsored by 350Sonoma. It allowed folks to network with one another, since they are often isolated in their own organization's mission from other organizations in the county that could work better together if networking channels were opened. Followup summits will take place every time there is a 5th Monday of the Month, with the the next summit planned for October 30, 2017.


58
7/31/17


1. Linda Hemenway reports on the gathering that happened two days ago on Saturday July 29th at Congressman Mike Thompson's office called, Our Lives On The Line. The event was co-produced with Indivisible- Sonoma County as part of the Nationwide Day of Action to address to resist the Republican attack on the Affordable Care Act and the endangerment of millions of Americans to lose health coverage. Since the 3 Republican Senators, two women Senator Susan Collins and Senator Lisa Murkowski, and Senator John McCain who was recently diagnosed with brain cancer, with the Democats defeated the Senate Bill, the gathering was partly celebratory, as well as networking for the fight ahead for equitalble health plan like Single Payer.

----

2. Erin Chmielewski shares her journey of discovering how to be an activist for a just society and how folks can get involved with producing or networking at the Petaluma Progressive Festival on this Sunday August 6th at Walnut Park in Petaluma from noon to 5pm.

58


7/24/17


Commentary by Elaine B. Holtz on the Ignored Voice of Women in the GOP Design of their National Health Care Bill.

Moms Across America on Glyphosate Toxin

Our guest Zen Honeycutt talks about her path to founding Moms Across America (MAA). MAA has been a leading voice on the dangers of GMO foods (Genetically Modified Organism) and the pesticide chemical Glyphoate upon which they depend in Monsanto's system of planting Round-Up Ready GMO seeds that are made immune to the use of Round-up herbicide that kills other plant and microbial life. Zen encourages towns to follow the template of action of MAA's National Toxin Free Town Campaign for removing roundup from their community

58
7/17/17


Medicare, Medicaid and Social Security

1. Jodi Reid, founding Director of California Alliance of Retired Americans (CARA)talks about the national debate around Medicare, Medicaid and Social Security.

2. Maddy Hirschfield shares her work with the North Bay Labor Council of the AFL-CIO and her collaboration with CARA for the upcoming free educational event Protect Medicare, Medicaid and Social Security on Saturday, Saturday, July 29th, 2-4 pm at the Plumbers Hall in Santa Rosa.

58
7/10/17


Ain't I a Woman March
Black Women United

Imani Mitchell shares how she as a young mother and student came to found the new non-profit organization Black Women United (BWU), inspired by Sojourner Truth's speech to the 1851 Women's Rights Convention and by Alice Walker's ideas on Womanism, a terms specific to Black Women dealing with their Black culture and the sexism within it, while in the American society and its instituted racism. The first project of BWU is the Ain't I a Woman March in Sacramento on this Saturday July 15, 2017, meeting at Crocker Park at 9 am to march to the Capitol and rally. The march is to celebrate Black Women and their contributions from all walks of life.
----
Women's Spaces host Elaine B. Holtz closes the show with her reading of her poem Journey With Me.

58

7/3/17


California Prop 65 Carcinogen Listing of Glyphosate

Kathleen Furey describes her journey of discovery and advocacy for food safety in helping the California Guild support the listing on California Prop 65 Carcinogen LIst of Glyphosate, an active ingredient in over 700 products, including herbicides like Roundup, sold to large farms and home gardener, as well as to governments, national to local, for weed abatement. The danger is very near for small children and pets, who play and forage on pavements and soil where the herbicide is sprayed and toxic residues remain. All of the GMO (Genically Modified Organisms) "Roundup Ready" crops are grown with the heavy use of Roundup.

59
6/26/17


Miss Latina Wine Country
Oaxaca in the Wine Country
&
Community Action Coalition of Sonoma County

1. Crystal Rangel shares how she came to the beauty pagent industry and eventually director of the Miss Latina Wine Country. Crystal talks about the importance of self-esteem and cultural pride in the cultivation of beauty. The young Latina women participants in this year's Miss Latina Wine Country will be making an appearance at the upcoming Oaxaca in the Wine Country on July 9th at the recentlhy renovated Santa Rosa Old Courthouse Square.

----

2. Evelina Molina has been supporting the Oaxaca in the Wine Country since she attended the first of its annual events six years ago. She shares how the dances and and art of the native costumes and puppets spoke to her as a Chicana. The 6th Annual Festival begins at 11 am on July 9th at the recently rennovated Santa Rosa Old Courthouse Square.

----

3.. Nikki Pyle talks how she became active in community affairs and anti-racism with the Community Action Coalition of Sonoma County.
.
58
6/19/17
No live show. Repeat broadcast.
60
6/12/17
No live show, Repeat broadcast.
60
6/5/17


Homeless with Pets
&
Dump Trump's Sheriff - Recall Freitas Campaign

Our First Guest Dr. Gillian Squirrel shares how she started to interact with the homeless population in Sonoma County through their pets. She noted how important the pets were to their owner and how innovative and responsible the owners are under adverse circumstances. Gillian started Homeless with Pets to bring supporters and other professionals into the caring services for the pets, like veterinarian in the area who volunteer for free veterinarian care for such pets. Often the owners open up more to what they need and public resources are then sought for further help to the owner, such as medical and dental services, to enter into housing again with their pet. The lack of services noted can then be addressed with policy changes.Check out the link to Homeless with Pets to see how you can get involved.

Our Second Guest Evelina Molina talks about her work with community engagement with County law enforcement, beginning with her interest in the plight of non-documented immigrants. She talks about the push to get a park named for Andy Lopez, the 13-year old boy who was killed by Sheriff Deputy Gelhoff within seconds of his encounter, mistaking a toy gun for a real gun, in spite of years as an Army weapons instructor n Afganistan and Iraq. We discuss the recent controversy over the inclusion of a large police officer image helping a child in the newly unveiled commissioned mural is discussed. Since Sheriff Freitas, a supporter of Donald Trump in his successful campaign for President, was one of the first Sheriffs in the nation to meet with the new US Attorney General Jeff Sessions, and because of the handling of the Andy Lopez case, Evelina has joined the Community Action Coalition of Sonoma County to their campaign to gather signatures for a petition called Dump Trump's Sheriff - Recall Freitas Campaign, and table at the Wednesday Night Farmers' Market in Santa Rosa

60
5/29/17


Police Brutality Coalition - Sonoma County
&
Green Party - CA and Sonoma County


1. Susan Lamont talks about the Poilice Brutality Coalition in Sonoma County and their support of an investigation independent of the Sheriff Department in the recent taser killing by Rohnert Park Police of Branch Wroth at the Budget Inn. Branch's parents, who are seeking answers. recently settled a lawsuit over the police brutally tasering another son Esa Wroth 23 times while bookiung him on a DUI arrest in the Sonoma County Jail run by the Sheriff. Susan also is on the Green Party Council and will join our next guest on talking about the Green Party.

About our First Guest: Susan Lamont is a regular guest and a political activist. She co-authored a petition to the Board of Supervisors of Sonoma County and to the city councils in the county titled: It Won't Happen Here - Sonoma County Resistance to the Trump Agenda. The Police Brutality Coalition was founded becauses of the increasing incidents in the county by those brought together by Sheriff deputy killing of 13-year old Andy Lopez four years ago. Andy Lopez's classmates are graduating this year from high school.

----

2. June Brashares talks about the local emphasis of the Greens in Sonoma County. The Green Party of Sonoma County supports Yes on Mesaure C (Rent Control) ion the ballot for the City of Santa Rosa, and June talks about the spending disparity of 8 to 1 against the Measure by outside money forces. Will the many glossy Mailers urgin a No vote "by those that know" win over the volunteer efforts of knocking on neighbors' doors?

About our Second Guest: June Brashsares was the Green Energy Director of Global Exchange in San Francisco before moving to Sonoma County. June has been acitive clean energy advocacy.

----

3. Laura Wells shares her insights on the future of the Greens in California and discusses with June Brasahares and Susan Lamont the local county Green efforts.

About our Second Guest: Laura Wells has run as the Green Party's nominee for the State Controller and for the Governor of Califorina

60
5/22/17


Sonoma Solidarity with Standing Rock
&
North Bay Jobs with Justice

1. Cami Courtright shares her journey to active involvement with drawing attention to the Standing Rock movement to protect the water and Native American Tribal rights. She brings us up to date with the move to encourage banks and other investments tools to divest from the Dakota Access Pipe Line (DAPL) venture that is causing the environmental damage and potentially much more to major water sources.

About our First Guest: Cami Courtright obtained her master's degree in sociology with an emphasis in gender and cultural studies. In 2000 she volunteered at a Women's Health Education Resource Center on a Native American reservation in South Dakota. She also has worked in a women's shelter for abused women on a reservation and in the area of alcohol and drug addiction with various populations including working with Native American women. Cami currently works as a behaviorist for a progressive agency which serves the special needs population. Additionally she has written a humorous blog about her home town (Sebastopol) and recently was invited to be a columnist for Sonoma West Times

----

2. Mara Ventura describes the mission of Jobs with Justice and how she rose to the leadership position in the local North Bay chapter. She updates us with recent achievements in the current Good Jobs and Zero Waste Campaign, including the signing of a Teamster Union Contract with the Ratto Group providing Recycle and Waste Services to Santa Rosa.

About our Second Guest: Mariela (Mara) Ventura hails equally from both coasts but has spent the last 10 years organizing on immigration, education, and worker's rights in the Pacific Northwest. Born in Colombia and brought here as an infant, Mara is a proud queer immigrant and very actively involved in her community. Mara has her BA in Sociology and is deeply committed to social justice and grassroots direct-action organizing. As the lead organizer for North Bay Jobs with Justice, Mara spends the majority of her time helping build a bridge between issues the community is addressing and fights workers are having to win improvements in their workplaces/industries.

60

5/15/17


Mother's Day and the State of Mothers in the USA

Guest Dr. Harriet Fraad highlights some of the original ideas of Julia Ward Howe on Mother Day, as well as those of other women activists at the time. Dr. Fraad then talks about the current situation of mothers in the USA and the mixed messages of the worth of the mother by policy makers who make it difficult for mother's to nurture their children with decreasing income and social resources. The effect on men is also discussed

See the show's archive page for links and more information about the guest.

59
5/8/17
No Show this week
5/1/17


1. Guest Annie Dobbs-Kramer talks about Measure C submitted for the June Ballot by the City of Santa Rosa on Rent Stabilization. "No on Measure C" has been headlined by six large mailers to date, which indicates a lot of money behind stopping this Measure. Do renters often holding many jobs to make the rent and food each month have the time or money to support ads for Measure C?
NBOP states on their website About Us: We are a power organization. works - in collaboration with working people, congregations, environmentalists, neighborhood organizations, young Latino professionals, youth who are eager to lead, but lack venues, progressive organizations, immigrant rights organizations and unions - we seek effective ways to address the divide. We know that no matter how hard poor people work without organizing for structural change the conditions that keep them poor will continue."

----

2. Announcements and Commentary by Elaine B. Holtz on the Science Marches and the Climate Marches the end of April.

----



3

. Guest Susan Lamont Susan updates us on the petition she co-authored to the Board of Supervisors of Sonoma County and to the city councils in the county titled: It Won't Happen Here - Sonoma County Resistance to the Trump Agenda. Susan talks about the forming Independent Office of Law Enforcement Review and Outreach (IOLERO)out of the killing of 13-year old Andy Lopez by Sheriff Deputy Gelhof in October 2013 after 3 years of community voluntary engagement to press for oversight of the Sheriff's Office. Susan will discuss the firing of a local activist Attorney Alicia Ramon who was selected to serve as Chairperson of the Community Advisory Committee (CAC) but was "fired" by the IOLERO Director Jerry Threet last month.


59


4/24/17


Featuring Guests:

Guest 1. Joy Regan started her company, WomenWalking: Walking Partners for Women, because of her life and work experiences: as a mediator, a single parent and the desire for community connection. As a single mom, Joy and her kids moved to a town where they didn't know anyone. Working, getting home tired, parenting her kids, Joy wanted friends which motivated her to begin Women Walking. Joy loves to share what she's learned about walking, listening, connection and the joy of being in community with women. WomenWalking is the "get outside to walk" movement of and for women who want to walk with one walking partner.

----

Guest 2. Barbara Moulton is a volunteer with and Co-leader of Citizens' Climate Lobby--Santa Rosa chapter. In the early 2000's, she started biking for transportation out of an ever-increasing concern about global warming and fossil fuel pollution. She served on the board of the Sonoma County Bicycle Coalition for a couple of years, and has served on the Santa Rosa Bicycle and Pedestrian Advisory Board since 2009. In 2013 Barbara and her husband Tom Helm, now both retired, discovered Citizens' Climate Lobby, which is working towards passing Carbon Fee & Dividend legislation at the national level. Citizens' Climate Lobby is now her main focus. Barbara encourages folks to check out the actions of the local chapters of Citizenss' Climate Lobby. Barbara will be marching in the upcoming People's Climate March this Saturday. Check for a march near you to participate in.


59
4/17/17


Commentary: The use of "Mother-of-all-bombs" to describe the 11-ton MOAB (officially Massive Ordnance Air Blast) is an affront on all mothers.

----

Featuring Guests:

1. Marjorie Helm, LCSW, Co-organizer, First annual Petaluma Community Engagement Fair

2. Dr. Amanda Morrison ,Coordinator of SRJC Petaluma's Intercultural Center and Chair of North Bay Organizing Project's Education Justice Task Force

Guest 1. Marjorie Helm talks about what led her to her involvement in planning the First annual Petaluma Community Engagement Fair to happen on May 7, 2017. Margie is politically active in Petaluma and co-founded a cross-cultural celebration of El Dia de los Muertos now entering its 17th year. She was honored 2 years ago as Social Worker of the year for Sonoma County and 6 years ago as Petaluma Citizen of the Year. Ms. Helm came out of retirement after the election to work preserving and protecting human rights.
She is a founding member of the Petaluma Community Relations Council (PCRC) and Co-coordinator with her husband Chip Atkins of the Petaluma Community Engagement Fair to occur Sunday May 7, 12:00pm – 4:00pm. It is FREE.
PCRC and other co-sponsors are bringing together local community groups, faith based organizations and nonprofits, with volunteers and activists to encourage, celebrate and increase civic engagement in Petaluma.

----

Guest 2. Dr. Amanda Morrison went to high school at Santa Rosa High, college at UC Santa Cruz, and completed a doctorate in cultural anthropology from the University of Texas at Austin, which includes degree specializations in Mexican American Studies and popular culture studies. She has taught ethnic studies and anthropology classes at UC Berkeley, UC Davis, and Sonoma State University. In addition to her academic work, she has published articles on popular music and the arts in the San Francisco Bay Guardian, the Oakland Tribune, and other newspapers. She recently took a full-time position as Coordinator of SRJC Petaluma's Intercultural Center which is known as "Our House." Her passion is helping facilitate deep conversations about race and inequality. To this end, Dr. Amanda Morrison has begun advocating for more ethnic studies classes at SRJC and, in her work as Chair of North Bay Organizing Project's Education Justice Task Force, she's involved in the campaign to push for ethnic studies in local middle and high schools.
Amanda announces the upcoming We the Future Social Justice Conference at the SRJC Petaluma campus on Friday April 28, 2017 from 8am to 6pm.


60
4/10/17


Commentary by Elaine B. Holtz on one issue:

1. IOLERO Community Advisory Committee (CAC) of Sonoma County handling of complaints against the Sheriff's Office and CAC disagreement met with firing of the Committee President Alicia Ramon. Elaine reads the statement she made at the meeting of CAC on 4/3/17 IOLERO and its CAC were set up by the County in response to the Sonoma County Sheriff Deputy killing of an unarmed 13-year old boy Andy Lopez, on which many shows of Women Spaces have dealt with in interviews.

Guest 1. Janeen Murray gives us an update on the progress GoLocal has made in the Sonoma County market and in educating the consumers. Janeen serves as the representative of GoLocal on The Sonoma County Food System Alliance (SCFSA), and she talks about the benefits gained through the Made Local campaign to the SCFSA.

----

Guest 2. Kathleen Riley Bennett talks about the benefits of belonging to the American Association of University Women (AAUW) and the local gatherings the AAUW facilitates, including book readings, which is she likes as a former librarian and radio broadcast reader for the blind.


60
4/3/17


Commentary by Elaine B. Holtz on two issues:

1. Defunding of Planned Parenthood through Vice-President Pence's vote to break the tie in the U.S. Senate.

2. IOLERO Community Advisory Committee of Sonoma County handling of complaints against the Sheriff's Office and CAC disagreement met with firing of the Committee President Alicia Ramon. IOLERO and its CAC were set up by the County in response to the Sonoma County Sheriff Deputy killing of an unarmed 13-year old boy Andy Lopez, on which many shows of Women Spaces have dealt with in interviews.

----

Featuring Guests:

1. Jerilyn Stapleton, President, CA State Region, NOW National Organzation of Women

Guest 1. Jerilyn Stapleton was already a union activist working on wages, working conditions and the image of women and minorities in film and TV as Co-Chair of the AFTRA Women's Committee when she joined the Los Angeles Chapter of NOW. She founded the Hollywood Chapter of NOW and is at present the President of the California NOW coordinating the chapters in the state. Jerilyn talks about the history of NOW and the present issues facing women.


60


3/27/17



Guest 1. Connie Codding shares how she as a mother began her interest in and support of Planned Parenthod, and how important girls and young women learn that the right to choose on matters concerning her body was won only after a long struggle and not to be taken for granted.

----

Guest 2. Dotty LeMeiux has led many campaigns for public office and share the biggest obstacle to winning for a woman is for her to choose to run. Now is the time for potential candidates to make their decision to run for the 2018 election.


59
3/20/17


Guest 1. Vesta Copestakes discusses the need for communication with each other over community issues and realize the importance of passing the need for vigilant protection of hard gained rights for women to the new generations who may assume that such rights were always present.

----

Guest 2. Zoe Nicholson talks about her act of fasting for 37 days in Springfield, Illinoiss in support of the Equal Rights Amendment in 1982 and how it helped her to understand the soul committment of Alice Paul to the Women's Suffrage Movement one hundred years ago. Zoe talks about Alice Paul's unwavering passion for Equality under the Law. Zoe has produced an interactive website devoted to Miss Alice Paul to help the overcome the censorship of her contributions to the furthering of women;s rights from history books by rival political factions.


59
3/13/17


Remembering Lady LIberty, Mother of Exiles, and her poetess Emma Lazarus, whose poem The New Colossus helped raise money for the Statue of Liberty.

Guest 1. Alicia Sancez reports on the Day Without Women March in Santa Rosa on International Women's Day of March 7th and puts it into perspective of many decades of struggle for women's rights, civil rights and workers' rights. Alicia, as President of the Radio KBBF Board of Directors, announces an event Immigration Forum on Saturday March 18th, noon - 4pm at the Carpenter's Hall next to the Radio KBBF studio at 1700 Corby Ave, Santa Rosa, CA.

----

Guest 2. Martha Wheelock is a writer, producter, film director and efducator. Her latest film is a portrait of the suffrage martyr, Inez Milholland, famous for her rallying appearance at the women suffrage marches on her white horse. Martha is making the video available for Women's Spaces listeners at her website for a free download.


59
3/6/17


Guest 1. Molly Murphy MacGregor, Executive Director of the National Women's History Project, recounts some of the struggles for the country to acknowledge the valuable contribution of Women's History. Molly shares some of the stories of the honorees of NWHP this year 2017 with the theme "Honoring Trailblazing Women in Labor and Business."

----

Guest 2. Barbara "Dusty" Roads is one of the NWHP 2017 Honorees. She shares her journey to the skies as an attendant, since becoming a pilot was prohibited to women at the time. Dusty led the fight for women's rights while on the job as a flight attendant, inspired by Eleonor Roosevelt whom she served and talke with on a flight, organizing with the Airline Stewards and Stewardesses Association (ALSSA) union to erase the age limit of 32 for stewardesses. Dusty eventually became a lead lobbyist for ALSSA.

----

Guest 3. Elaine Rock is an historian and is in the process of gathering 2 years of inerviews with

Barbara "Dusty" Roads. Elaine

will help fill in the details for Dusty and share why she was attracted to write this biography.


60


2/27/17


Entrepreneurs of Tomorrow
&
Feminism and Class Struggle

Guest 1. Nancy Rogers shares how she became so passionate for helping youth enter college, coming from Arkansas and finding ways to go to college and further educate herself. Entrepreneurs of Tomorrow provides support to local youth programs, mentoring and scholarships for high school and college students. Nancy and her husband Harold Rogers are the founders of the Martin Luther King Juneteenth Community celebration in Santa Rosa, which Is celebrating their 46th year in June. They also own Red Rose Catering in Santa Rosa.

----

Guest 2. Dr. Harriet Fraad visits us at our Radio KBBF Santa Rosa studio from New York and shares with us the rise of feminism in the USA, its successes, and how it failed to incorporate class struggle in the feminist movement. 42% of children are now born outside of marriage, and women suffer the least equality among the richer nations. Dr. Fraad was pleased to the Women's March in January 2017 demonstrated that women and men can work together and not see themselves as adversaries, and build those vital social connections for their mental health and their community's mental health.


59
2/20/17


Guest 1. Jennifer Schallert shares her journey as a mother of 2 boys into active partipation in democracy at the local level. Jenn as a volunteer joined the Integrated Voter Engagement Team of NBOB to register voters in neglected areas of the county. Emboldened by the large turnout for the Women's March in January, Jenn announces a free Happy Hour called: Powerful Women Reuniting, from the March to Our Future, to bring about conversation and networking between local politicians and women in the community. The link to the event is on the show's archive page.

----

Guest 2. Jolene Strange talks of her journey to the forefront of the medical cannabis and recreational cannabis entry into the commercial market. Jolene joined the Board of Directors of the Sonoma County Growers Association and professionally helps growers to enter the legal but highly regulated market. Jolene talks about the hastily decided Measure A offered to the voters in the county by the Board of Supervisors (BOS) without any opposition printed in the Voter Pamphlet Guide for the ballot of March 7, 2017. The county needs a funding source for the new land use regulation passed by the BOS in December 2016, and hopes to sqeak by with majority vote for the General Fund tax measure. Yet the voices of patients and current growers supplying the medicine to patients were dealt severe restrictions and prohibitions from growing at their current locations, promising to raise prices of the medicine and disrupt communities and relationships formed around the implementation of the Compassionate Use Act of 1996. The County was invited to take part in this radio discussion, but did not return calls. Links to the land use ordinance and tax measure are on the show's archive page.


59
2/13/17


Guests Faith Ross and Gloria Robinson talk about Black History in Sonoma County and how they came to be active in the community to promote and share African American culture. Every year Black History Month Events are presented in February, which we will list below. Also the Petaluma Museum features this month Black Athletes - their challenges, triumphs, and impact on American Culture.


58
2/6/17


Human Conectedness and
the Health of the Nation - Part 2

Guest 1. Dr. Harriet Fraad continues from where we left our discussion on our show of 12/19/16 to describe the importance of human connections in our life for personal and societal mental health. Dr. Fraad lists the 4 legs of social connections which support healthy mental lives.


59
1/30/17


Recap of the North Bay Community Engagement Fair at the Sonoma County Fairgrounds on Sunday January 29, 2017

Guest 1. Kimberley Kompel describes what moved her to march and what she experienced besides a sea of Pink Pussy Hats in the San Francisco part of the national Million Women March on January 21, 2017, the day after the Inaguration of Donald Trump as President of the USA.

----

Guest 2. Alicia Ramon is the Chair of the new Sonoma County Independent Office of Law Enforcement Review and Outreach (IOLERO), Alicia is an attorney specializing in tenant rights, civil rights and personal injury claims, Alicia also currently represents clients suing the Sonoma County Sheriff's Office, Santa Rosa Police Department, and Sebastopol Police Department concerning the seizure of vehicles. She was also active in seeking reconciliation for the killing of 12-year old Andy Lopez for carrying a toy rifle that appeared threatening to a Sheriff Deputy. Alicia describes her path to being Chair of IOLERO and how IOLERO, as stated on its website, provides all members of the public with independent and effective review of complaints against the Sonoma County Sheriff's Office, making policy recommendations to improve the responsiveness of the Sheriff's Office to the community, and maintaining continual engagement with members of the public in Sonoma County. Alicia reminds us that Sonoma County is not a "sanctuary county" and that the Sheriff's Office will most likely cooperate with the Federal ICE regarding undocumented residents.
Alicia is also a Board Member of Bilingual Broadcasting Foundation, Inc. (BBFI), the non-profit foundation which holds the licenses for Radio KBBF.


59


1/23/17


Our first Guests Liz Schallerte and Marcell Smith call in their report as participants in the Women's March on Washington in DC on January 21, 2017. Liz and Marcelle passionately share what motivated them to make the trip from Sonoma County to DC for this largest march in USA history, that occured simultaneously in cities around the USA and the world to show resistance to President Trump's agenda, especially concerning women and those they care for.

Our second Guests in the studio are Kerry Fugett and Jeannie Bates. Kerry Fugett, prior to joining Sonoma County Conservation Action, worked as a Community Organizer for sustainable agriculture in Australia and managed a Social Responsibility program at an IT firm in San Francisco. Jeannie Bates is a psychotherapist and member of the Santa Rosa Unitarian Universalist Church. Kerry and Jeanie share why they are working together with over 60 organizations for the upcoming North Bay Community Engagement Fair at the Sonoma County Fairgrounds on January 29, 2017. It is a free event with free parking to encourage residents to network and discover ways to build a caring democracy in the county. Event booths are still available by contacting the Guest Link


60
1/9/17
The First Show of 2017


Guest 1. Diane Wheeler has worked as a producer in the film industry for 20 years, creating independent and mainstream film and television projects. She has produced in New York, California, Louisiana, Texas, Florida and Arkansas. She has also founded, managed and contributed to non-profit work throughout her career - focusing on environmental issues, youth empowerment, education, and film arts and is now part of the Organize for Action (OFA) project in Sonoma County. Diane discusses how she was motivated to contribute her time to OFA, which is committed to finding and training the next generation of effective progressive organizers. OFA is a 501(c)(4) orgnaization that can advocate for legislation but not for political candidates and was founded by Barack and Michelle Obama and supporters during the 2008 campaign for President.

----

Guest 2. Susan Lamont is a longtime peace and social justice activist, who is currently affiliated with Sonoma County's Green Party, Police Brutality Coalition and Veterans for Peace. Susan co-authored a petition to the Board of Supervisors of Sonoma County and to the city councils in the county titled: It Won't Happen Here - Sonoma County Resistance to the Trump Agenda. Susan discusses the concerns the petitioners have for protecting the human rights of all in the county


60
2016

12/19/16
The Last Show of 2016


Human Conectedness and
the Health of the Nation - Part 1

Guests 1. Dr. Harriet Fraad describes the importance of human connections in our life fo personal and societal mental health. Opiate addiction, mass killings, and rising suicide rates all indicate change is needed and Dr. Fraad helps us see the patterns of disease and recovery. See the show of 2/6/17 for Part 2,


59
12/12/16


Guests Karen Hudson and Jana McClelland discuss the challenges of holding to the mission of the campaign to ban GMOs from being cultivated in Sonoma County, Measure M on the past month's ballot. Many volunteer hours went into this victory.

----

Our third guest Meleiza Figueroa discusses the recount spearheaded by Dr. Jill Stein, the Green Party Presidential Candidate, and the problems presented with electronic voting machines and different states' policies.
58
12/5/16


Guest 1. Gloria LaFlamme helped organized the Santa Rosa March in support of the Standing Rock Water Protectors on Sunday 12/4/16. Gloria reports that an estimated 400 people silently marched, guardedly celebrating the temporary victory in halting the Dakota Access Pipe Line.

----

Guest 2. Ayin Weaver discusses her new novel Bleed Through, following four families through a couple of hundred hears. Four cultures are represented: Jewish American, Native American, Irish American, and African American. Ayin is also a member of the ArtFlare Women Artist Collective and announces a new show on December 10 and 11 from 10am-5pm: Altar Art Show at the collective's studio 3840 Finley Ave. Santa Rosa, CA.

60


11/28/16


Guest 1. Susan Lamont talks about her exposure to social activsim at an early age through her parents. She updates us on the Police Brutality Coalition's work in Sonoma County after the brutal 5-hour beating frenzy of prisoners by Sheriff Deputies at the County Jail were exposed

----

Guest 2. Dr. Harriet Fraad assesses the overall health of the USA with its lead in the world with mass killings, opiate addiction, and family breakup. She presents 3 of the 4 legs of social connectedness that are needed for a healthy identity.

60
11/21/16


Standing Rock Water Protectors

Guest 1. Cynthia Quinn describes how her grandmother kept the Yurok traditions alive, and she in turn for her daughter, and her daughter awoke her to the urgency of the situation in Standing Rock and their need to visit the scene of resistance to the Dakota Access Pipeline (DAPL). Cynthia's grandmother's teachings came alive in that community of Water Protectors that greeted them at Standing Rock.

----

2. Bonnie Petty shares how those fighting for a living working wage felt the need to show solidarity and joined the demonstration supporting Standing Rock in downtown Santa Rosa on November 11, 2016.

----

3. Dr. Loi Medvin reports on the For All Our Relations Standing Rock Benefit supporting the Water Protectors facing off the Dakota Access Pipeline that occured o Nov.6th. Over $30,000 was raised at the benefit at the Sebastopol Grange.

----

4. Rev. Margaret Flick leads us into centering ourselves as we deal with our national ordeal.

60
11/14/16


Guest 1. Dotty E. LeMieux has successfully run campaigns for progressive women and was a Bernie Sanders delegate to the Democratic National Convention. Dotty shares with us her insights on the recent election.

-----

2. Medea Benjamin shares how her passion for peace began in the sixties and continued building for her run for the California Senate as a Green in 2000 and the founding of CodePink for social activism. Medea discusses her new book Kingdom of the Unjust: Behind the U.S.–Saudi Connection. Medea will be speaking in the area.


59
11/7/16


Guest 1. Gina Huntsinger talks about the programs for youth at the Schulz Museum, One program introduces children to voting by voting for Charlie Brown, Lucy or another of Charles Schulz's characters.

-----

2. Amanda Raimen continues from our interview on October 24 the explanation of the Proposition 64, Adult Use of Marijuana Act (AUMA). To remove cannabis from the list of state contraband would mean that marijuana smell could not be used as reason for search of one's person and property in California, but that penalties still exist,though decreased, for those younger than the age of 21 if those young people are caught possessing, selling or cultivating any amount of the plant. Growing the plants would invite such liabilities regarding young people, which parents need to be aware of before cultivating the plants.

60
10/31/16


Guest 1. Reese Foxen shares her journey with library books from her grandmother's lending library at a local grocery store to employee and volunteer. Guest 2. Deborah Doyle also has bonded to libraries and was instrumental in the Friends of the San Francisco Public Library campaign to build the new library and create a protected source of funding for the renovation and modernization of the branches in San Francisco. Both Reese and Deborah share the imporance of supporting the Measure Y sales tax measure to raise funds for the library to cover the rising expenses. The old measure structure limited the library funding to a small % of the property taxes, which decreased with The Great Recession of 2007 that is still burdening our economy. This Measure Y benefits especially the children and those without wifi for internet access to read books, to touch them, to know they are there and there are more.

-----

Guest 3. Dr. Loi Medvin talks of how the Water Protectors at Standing Rock spurred he to produce the Sunday Benefit on Sunday in Sebastopol at the Grange in Sonoma County. Gurest 4. Anika Salguerro shares how she was pulled to visit Standing Rock and join the Water Protectors for one week, from where she recently came. It was raining the day of the interview on Monday, and we saw it as a blessing and reminder of the sacredness and preciousness of water that can be drunk be part of ou body and our children's and children's children's bodies to 7 generations and more. The family friendly event will include tables for non-profits and silent auction items, for which you can contact Dr. Loi Medvin at (707) 695-7888. Drop off blankets for the cold Dakota winter and supplies. Prayer and music united for taking care of us.

59


10/24/16


Guest 1. Vanessa Nava is the first of her family that immigrated from Mexico to enter college. She is a student at the Santa Rosa Junior College in the Mathematics Engineering Science Achievement (MESA) program. Vanessa discusses the upcoming North Bay Discovery Day on October 29th at the Sonoma County Fairgrounds from 10am to 4pm (Free for all ages). The event is meant to encourage children to pursue science, technology, engineering and mathematics (STEM) careers.

-----

Guest

2

. Amanda Raimen is Drug Policy Alliance's Manager of Marijuana Law and Policy, and she discusses the benefits of passing Proposition 64, the Adult Use of Marijuana Act (AUMA), comparing it to the present prohibiton of marijuana as contraband.
The interview was cut in half by telephone reception difficulties and will be continued in 2 weeks on Nov. 7th.

59
10/17/16


Guests 1. and 2. Guadalupe De La Cruz and Pat Christiansen are on the Volunteer Center's Call 2-1-1 staff and talk about the help line to find county resources. They help folks find shelter and food pantry listings, education and employment opportunities and much more. One needs only to dial 211 on the phone for direct connection, or one can call 1-800-325-9604 for fast, free, and confidential referrals.

-----

Guest 3. Lynda Hopkins is one of two final candidates, both women, on the ballot for the 5th District Supervisor of Sonoma County. This will be the first time that the County Supervisors will have a majority of women on the Board. Lynda is the owner with her husband of Foggy River Farm in the Russian River Valley supplying locally-grown organic produce. Lynda has her Masters Degree in Stanford's Earth Systems Program in coastal ecosystems and land use policy. She is a policy advocate on behalf of small family farms. Lynda is the mother of two children. She discusses what sets her apart from the other candidate, who was interviewed last week on Women' Spaces with the same questions.

Both candidates were asked a surpise question on the regulation of the medical cannabis industry in the county.

59
10/10/16


Guests 1. Julie Combs and 2. Ann Seeley discuss the need for the two council approved Measures O and N toward the very end of the long ballot for November 8, 2016.

For Measure O, the City Council wishes to amend the General Fund baseline requirement to remove the set dollar amounts under Measure O, and replace them with a set percentage of the General Fund budget to provide more flexibility to ensure equal treatment for Police, Fire and Gang Prevention/Treatment. The Police and Fire under the original formula received funding at the cost of Gang Prevention/Treatment. Measure N extends the 1/4 cent sales tax to fund city services.



-----

Guest 3. Teri Shore discusses the need for protecting the farm and natural greenf spaces between cities in the county, while allowing sustainable urban growth. Measure K renews the Community Separators protections for another 20 years.

----

Guest 4. Noreen Evans is one of two final candidates, both women, on the ballot for the 5th District Supervisor of Sonoma County. This will be the first time that the County Supervisors will have a majority of women on the Board. Noreen has served two Santa Rosa City Council terms before being elected to be State Senator, and chosen to be the Majority Whip. Noreen, who is an attorney with a JD degree, is the first woman to receive the Defender of Justice Award from the Judicial Council of California. Noreen is also a mother of three children and lives in Sebastopol. She discusses what sets her apart from the other candidate, who will be interviewed next week on Women' Spaces with the same questions.

59
10/3/16



Guest 1. Thea Hensel discusses the 8-year old campaign to set aside a CalTrans Project for a Greenway designed with public input. CalTrans has freed the land and the City of Santa Rosa has held one meeting in August. The residents of Sonoma County are invited to voice their input at a a second and final community-planning workshop where they will have the opportunity to weigh in on the land use and circulation alternatives for the Greenway developed from the first workshop in August.

-----

Guest 2. Lois Perlman has written a one-woman play Last of the Red Hot Tenants and will perform it in Guerneville on Friday October 14 at the Blue Deer Gallery at 7pm. Lois discusses how she got to learn about the woman in San Francisco who resisted gentrification of her neighborhood.

59
9/26/16


Guests 1. Veronica Jacobi shares her plan for representing the 10th District in the State Assembly, with emphasis on water sustainability, wildfire preparedness, and good jobs for good climate.

Guest Link: http://ronijacobi.com/

----

Elaine read two of her poems.


59


9/19/16


Guests 1. Nancy Burrington and 2. Juanita Roland discuss the mission of the League for Women Voters and their in depth analysis of the issues at the local, state and national level, realizing the issues are complex when dealing with so many people.

----

Guests 3. and 4. Evelina Molina and Fabiola Razo talk about the Latino highlights for this year's annual Gala and Wings Over Wine Country airshow that benefits the Pacific Coast Air Museum. Fabiola is new to the air having taken a heliocopter lesson recently. The Gala Fundraiser Dinner is the evening of September 23, 2016 and the Air Show is on Saturday and Sunday.


59
9/12/16


Guest 1. Christina Diaz shares with us the medical resources available to low income folks through the Petaluma Health Center and its affiliate Rohnert Park Health Center. Christina announces the Binational Health Fair for the Rohnert Park Health Center, at the venue at 150 St. Joseph Way, Cotati, CA on Sunday, September 25, 2016 from 1 to 5 PM.

----

Guest 2. Guest 1. Christina Diaz shares with us the medical resources available to low income folks through the Petaluma Health Center and its affiliate Rohnert Park Health Center. Christina announces the Binational Health Fair for the Rohnert Park Health Center, at the venue at 150 St. Joseph Way, Cotati, CA on Sunday, September 25, 2016 from 1 to 5 PM..

59
9/5/16


Guest 1. Lisa Maldonado talks about the influence of unions on the American workplace and in the world, as well as the recent wins for Sonoma County public employees to gain $15 minimum wage and in the state legislature for overtime pay for farmworkers in spite of opposition by Sonoma County local assemblyman Jim wood and state senator Mke McGuire.

----

Guest 2. Shekeyna Black looks back on her first year as Center Coordinator of the Peace and Justice Center in Santa Rosa and announces a PJC Concert in the Hub on Saturday September 10 at the Plaza Park in Cotati from 11:30am to 5pm.

59
8/29/16


Guests Jan Schiller, a retired teacher, and Linda Hemenway discuss the work of Organizing for Action. Organizing for Action is a group of community organizers that work on both national and local issues. On August 11th with the help of Veterans groups, government agencies, faith based communities, non-profits, and other community groups and elected officials OFA hosted

the

Veterans Housing Crisis Summit at the Palms Inn in Santa Rosa, whose landlord recently converted the Inn to a Homeless Shelter for Veterans.

----

Our third guest Noelle Hanrahan talks about her journey in founding Prison Radio, an independent multimedia production studio that features journalists in prison, the most famous being Mumia Abul-Jamal.


59
8/22/16



Guest 1. Beatrice "BJ" Blanchard talks about the work of the Commission on the Status of Women in the County and how residents of the county can get involved. A special event will take place this Saturday to celebrate and educate on the hard-won right to vote for women.

----

Guest 2. Molly Murphy McGregor talks about the National Women's History Project work and how far women have come to realize parity with men as we celebrate Women's Equality Day this coming August 26th.

----

Guest 3. Marion Aid talks about the National Organization for Women (NOW) and its work through the Chapter in Sonoma County, that holds monthly meetings in Santa Rosa at the Round Table Pizza at Guerneville and Marlow.

60
8/15/16


Guest 1. Lynette Shaw, the Godmother of Medical Cannabis, describes her journey and mentors like Jack Herer, Dennes Peron and Dr. Tod Mikuriya, MD, whom she met on the way to the passing of Proposition 215, the Compassionate Use Act of 1996, and the further 18 years of perservering through federal DEA harrassment and economic deprivations until her Ninth Circuit Court victory in April 2016 for herself and all medical cannabis dispensaries. Lynette reminds us of the HIV epidemic in this state and nation in the 1980s and 1990s and the arrests of HIV patients in hospital rooms just for possession of a couple of joints of marijuana to ease their pain and discomfort from the pharmaceuticals used to treat the auto-immune disease and its subsequent diseases from a compromised immune system. During all these years Lynette has helped military veterans handle their PTSD with cannabis and is co-founder with Veteran Army Sgt. Aaron Augustis of Veterans Cannabis Group in Marin County, California.

----

Guest 2. Kathy Lehman joins Lynette in the studio to discuss why she is a member of the Veterans Cannabis Group and how cannabis has helped her as a Vietnam War Army veteran cope with PTSD, in spite of the prohibition of cannabis in the Veterans Administration. Kathy also sheds light on how so many veterans became addicted to heroin in Vietnam, contracted Hepatitis and were given dishonorable discharges from the army, many becoming homeless.


60
8/8/16


Guest 1. Vesta Copestakes discusses the historical year of having the choice to vote for the first major party woman candidate for President of the USA and importance of doing one's own research on the political candidates. For the local 5th District County Supervisor seat, two women are on the ballot and they have agreed to participate in the Sonoma County Gazette online forum . See the show's archive page for links.

Guest 2. Aisha Jill Morgan, a convert to Islam, shares some key principles of Islam, and how, to address concerns of the heated political rhetoric about Muslims, the Interfaith Council of Sonoma County (ICSC) worked with the county's Commission on Human Rights to pass the Resolution of June 28, 2016
to request the County Board of Supervisors to declare its committment to fostering friendly relations with our Muslim neighbors and celebrating the contributions of members of the Islamic Community. Aisha announces ICSC/Of One Soul event Across the Interfaith Table on Sunday, Auguste 28, 2:30 - 8pm,

Guest 3. Therese Mughanum is actively involved in the ICSC project Of One Soul. Therese is a native Palestinian Christian and member of the North Coast Coalition for Palestine. She discusses the benefits of keeping communications open between faiths and cultures.


60


8/1/16


Guest 1. Jackie Barr, a Class of 2016 high school graduate from Sonoma County and a California Delegate for Bernie Sanders at the Democratic Convention, reports on her experience from her committment to Bernie's campaign and to convening with the delegates for Hilary Clinton for eventual party unity under a Pary platform influenced by Bernie but to be led by Clinton.

Guest 2. Liz Uribe and her husband Mario founded Art Start, an award winning 501c(3) non-profit organization supporting youth learning the professional skills of an artist with the media of public art. A Party for Art will be held on Friday August 5 from 6 to 10 pm to raise funds for ArtStart at the ArtStart Studio in Santa Rosa, CA,

Guest 3. Julie Combs reports on the recent homelessness emergency measures taken by the Santa Rosa City Council, including a letter to the Governor asking for funds to ease the situation.

60
7/18/16


Guest 1. Amy Hoyt Bennett discusses the mission of the Citizens Climate Lobby and its achievements.

Guest 2. Karen Nyhus discusses the recent police killings of suspects based on racial profiling and the killings of police officers. Karen is organizing a silent one-hour vigil in Petaluma to end white silence on police brutality against people of color on July 21st. Karen is also part of a theatre group presenting a skit at the Petaluma Progressive Festival on July 31, 2016 about the Sonoma County Jail beatings of more than 20 inmates in May of 2015 by the Sheriff's prison guards.


59
7/11/2016


Guest Kandis Nelson, who on last Friday evening organized a vigil protest in Santa Rosa against the violence due to prejudiced police officers, shares her insights of the recent police killings of Black civilians and the killings of the five police officers by a Black army veteran of the war in Afghanistan that went viral over social media. Kandis hosts Heru Network meetings at the Peace and Justice Center of Sonoma County.


59




7/4/2016


Guest 1. Judy Kennedy recounts the dismay at seeing the mural honoring local community activists streaked with grafiti from rival gangs in the area and rallying the community for support in making the mural wall presentable for the annual Juneteenth Celebration which was to occur with the stage using the mural as a backdrop. The temporary fix Judy came up with used poster size copies of the photos of the honorees in the mural (See photo below.) The mural is now being restored by the original artist with a grant that will fund apprentices in the Art Quest program.

Guest 2. Ilana "Sugar" Laytart discusses the increasing participation of women in what has become a male-dominated cannabis industry. Women Grow was founded a year ago for women to network and encourage each other as they transform the industry and will celebrate its first anniversary on July 7, 2016 with a special Networkng Event that will honor Lynette Shaw, the Godmother of Cannabis, for her 18 years of persevering in her healing work amidst the stress of fighting the Federal government in the courts until she was vindicated earlier this year in an historic victory against the DEA raiding medical cannabis dispensaries.

58
6/27/2016


Guest 1. Evelina Molina talks about the coming 5th annual Oaxaca in the Winecountry Cultural Festival in Roseland. It is a colorful and musical immersion into the ancient cultural traditions and flavors of Oaxaca, Mexico. On July 3.the festival begins at 11:30 am and lasts until 5 pm in Roseland, Santa Rosa.

---

Guest 2. Crystal Rangel founded the Miss Latina Wine Country Pageant celebrates is second year. Crystal is also a former programmer on Radio KBBF, the first bilingual radio station founded in the nation. She shares how she was inspired to use modeling as a means to encourage Latina women to excel, not held back by limits imposed by society.

----

Guest 3. Fabiola Razo is a contestant in the 2nd Annual Miss Latina Wine Country Pageant and a recent graduate with her BA in Women and Gender Sturdies at Sonoma State Universtiy. Fabiola describes how she was attracted to enter the contest and the benefits she has received from support in realizing the beauty and gifts she and the other contestants are bringing into the community as young Latina women. Fabiola and the other contestants will make an appearance at the Oaxaca in the Wine Country Community Cultural Festival on July 3 as a prelude to the grand Pageant on July 10, 2016 at the Graton Rancheria from 4-6 pm.

59
6/20/2016


Guest 1. Denia Zamora-Candela recently graduated from Sonoma State University with a B.A. in Applied Statistics. Denia did this as a North Bay Dreamer, an undocumented immigrant born in Acapulco, Guerrero, Mexico. Denia is one of the featured Dreamers in a series of films to be presented at the Sonoma County Commission on Human Rights monthly meeting on June 28, 2016 at 5:30 pm.

Guest 2. Laura Wells has run as the Green Party's nominess for the State Controller and for the Governor of Califorina. She discusses the importance of Third Parties in a democracy, and voter registration as tool.

59

6/13/16


Guest 1. Nancy Rogers shares the history of this 46th annual celebration of both the legacy of Martin Luther King, Jr (the event began before there was a holiday honoring Rev. King) and that June 19th in 1865 in Galvestorn, Texas, when those enslaved were set free by Union troops - 2-1/2 years after President Lincoln's Emancipation Proclamation became official on January 1, 1863. This year's festivities will on Saturday June 18th be at Martin Luther King, Jr. Park in Santa Rosa by the Fairgrounds, 10 AM to 8 PM. Check the guest link for list of performers, tourneys and sponsors.

Guest 2. Vesta Copestakes discusses the bullying that arises during the election cycle in urging fellow citizens vote a specific way while forgetting our common humanity.

59
6/6/16


Guest 1. Vesta Copestakes visited the Bernie Sanders Democratic Presidential Campaign Rally in Cloverdale, CA with her daughter and granddaughter on Friday and gives us a report.

Guest 2. Sabrina Krauss also visited the Bernie Sanders Rally in Cloverdale and shares her impressions.

Guest 3. Susan Kinder discusses the services provided by Restorative Resources to bring more understanding and compassion to the justice process for both victims and perpetrators


59
5/30/16


Guest 1. Krista McAtee talks of how she came to found Transformative Travel to as a means of "awakening, empowering and engaging hearts and minds of young adults for global healing through volunteer travel."
----
Guest 2. Dr. Jill Stein shares her campaign goals as the Presidential Candidate for the Green Party and comments on the issues dear to her.

57
5/23/16


Guest 1. Lynette Shaw shares how she earned her title as Godmother of Medical Cannabis Dispensaries with her dogged compassion and willingness to help patients in her 18 year long legal battle with the Federal Department of Justice and DEA. Lynette with her attorneys were able to keep the doors open 11 years with appeals to President Clinton's administration's lawsuit, U.S. vs. Marin Alliance for Medical Marijuana and Lynette Shaw, to close the first dispensary in California and the United States to receive a local permit. Finally on April 12, 2016, after 5 years in seclusion for fear of reprisals by the DOJ against her colleagues and friends, Lynetter received word that the DOJ and DEA dropped their challenges after being berated by the 9th Circuit Judge for denying Lynette her Constitutional Rights as afforded by the Rohrabacher-Farr Amendment that denied budgeting the DEA's attack on Medical Cannabis Dispensaries in those states like California that have laws protecting its use..

Radio KBBF Fundraiser this Week!. Call Radio KBBF to donate at 1-707-545-8833. You can also contribute online by clicking the Donate Button at www.kbbf-fm.org and mention or write in the purpose "for Women's Spaces and the thank-you gift item request,"

59
5/16/16


Guest 1. Stephanie Blair talks about how the homeless services began at the Episcopal Church of the Incarnation in Santa Rosa and the recent relocation of the Living Room for Homeless Women, that grew from church member's response to a need to its own non-profit organization. The Incarnation 100 will have its second annual Bike Ride on June 11, 2016, which offer three routes to take. See the information at the guest link to join in on the fun while benefitting these worthy services: The Living Room in Santa Rosa, Sunday Open Table in Santa Rosa, and St. Andrew's Food Kitchen in Guerneville.


Guest 2. Mercedes Kirkel shares how she began channeling messages from Mary Magdalene and how she could tell the difference between her other thoughts and the felt voice of Mary Magdalene. Mercedes recounts the guidance she received to proceed with this work.

59

5/9/16


Guest 1. Carolyn Eppel, shares her journey from once holding a professorship to homelessness to now volunteering to organize Camp Michela, a homeless collective in Santa Rosa living out of tents at present in Roseland on Sebastopol Road at the theparking lot by the Dollar Tree Store.

Guest 2. Dr. Kimberely Ellis talks of the importance of women entering politics and shares how she discovered this and prepared herself and others for such careers and give voice to women and their issues. Kimberely is campaigning to become the President of the California Democratic Party and explains the delegate appointment system of the California Democratic Party.

59
5/2/16


Guest 1. Karen Hudson and the volunteers of GMO-Free Sonoma County gathered 24,000 signatures to put the Sonoma County Transgenic Contamination Prevention Ordinance on the November ballot. Howerver, Karen reports of a delay by the Board of Supervisors, which deemed a fiscal study was first in order and gives an update on how county residents can participate.

Guest 2. Cynthia Stebbins, a former university -trained IT specialist, became homeless due to health issues and caring for her dying mother. Cynthia shares her odyssey and also announces the march and rally before the Santa Rosa City Council on the plight of the homeless in the county that needs to be addressed with rent control, affordable housing and medical care, and living wages.


59
4/25/16
The Show was a rebroadcast of the show presented on January 11, 2016:



Special Look into the Hearth
of the Civil Rights Struggle

Guest: Donzaleigh Abernathy shares insights as the daughter of Rev. Ralph Abernathy growing up amidst the Civil Rights struggle meeting violent oppositon and what sustained and inspired her.

Donzaleigh Abernathy was the featured speaker at the annual Martin Luther King, Jr. Birthday Celebration at the Santa Rosa High School auditorium on Sunday, January 17, 2016.


59
4/18/16


Guest 1. Shekeyna Black shares with us events coming up at the Peace & Justice Center, including the annual Awards Celebration and Fundraiser this Saturday evening, April 23 from 5-10pm. Shekeyna also had some live theatre to announce. See the archive page for links.

Guest 2. Dr, Jacqueline Lawrence shares what moved her to write and produce the musical The Spirit of Us, a play that retraces the slavery and the Underground Railway to freedom through songs
from Negro spirituals to Gospel, to Rap and Hip Hop,

57
411/16


Guest 1. Felicia Accomazzo shares her journey with cannabis first as a casual smoker for relaxation then a few years later as a patient. 3 years ago at the age of 30 she was found to have a rare brain tumor and she decided to treat herself with cannabis extracts while being monitored by her neurologist. The California Compassionate Use Act of 1996 made it legal in the state to use cannabis for medical purposes. The latest scans have pleased the neurologist because of the shrinkage of the tumor. Felicia with her organizational skills and healing passion has now teamed up with Mercy Wellness in producing the Elevated CCC conference this weekend, April 16-17 in Rohnert Park, CA.

Guest 2. Elle Yung shares her journey with cannabis and the concern of dispensaries and patients and growers over the legal requlations that have recently been legislated in California and signed by the Governor into law as the Medical Marijuana Regulations & Safety Act (MMRSA). The new law came almost 20 years after the Compassionate Use Act was voted into law by California citizens. What started as a seed dream of the folks at Mercy Wellness developed rapidly into a well-responded project that attracted speakers of of educational value to all involved, including Assemblyman Jim Woods who authored one of the 3 bills combined in MMRSA, and Lynnette Shaw, who opened the very first licensed California dispensary in 1997 and was recently vindicated in a federal appelate court decision.

59
4/4/16


Guest 1. Marcia Singer talks of her journey as a soul sensitive person from graduate work in clinical psychology to her present channelling soul information with the Love Arts Foundation. Marcia writes a column for the Upbeat Times called Word Play and considers herself to practice the first word she chose for the column, pronoia (the opposite of paranoia in that the universe is conspiring more good in your life.)

59


3/28/16


March is National Women's Month

Guest 1. Gloria Robinson has been active in Sonoma County since moving from her childhood home in segregated Miami, Florida. Gloria is one of the first appointed members to the County Commission on the Status of Women, where she coordinated the Women of Color Task Force. She co-founded Petaluma Blacks for Community Development. Gloria talks of her journey as child, wife, mother and citizen in becoming and remaining a community activist.


Guest 2. Dianna L. Grayer, PhD. applies her professional knowledge and passion to help people of the LGBT community in relationship matters and to shares her insights with the greater community in her new play: Private Lives, Private Lies, that will be performing this coming weekend April 1st, 2nd and 3rd at 7pm at the Graton Community Center in Graton.


59
3/21/16


March is National Women's Month

Guest 1. Nancy Rogers talks about being raised in the Deep South in Arkansas as a black woman in a small town in the 1960's, living segregated from white people, going to college and then taking a bus out to Santa Rosa, California in the 1970s to start a new life. She took the advice of a woman on that bus to always pray for answers and direction and is now a mother and grandmother of a growing and vibrant family. Nancy talks of the challenges young black students face and the help that Entrepreneurs of Tomorrow provides with scholarships.

59
3/14/16



March is National Women's Month
Women in Radio

Guest 1. Adrienne Lauby shares how the show Pushing Limits Radio came into being as a popular show on KPFA Radio 94.1 FM. Adrienne was for a time housebound due to a chronic illness and listened to radio but found that no show was presenting issues related to her as a handicapped person. When her health improved enough she petitioned KPFA for such a show, convincing the management of its need. In October 2003 Pushing Limits Radio aired its first show. Pushing Limits Radio broadcasts its half-hour show on KPFA, Berkeley, CA, the 1st, 3rd, and 5th Fridays @ 2:30 PM and can be heard over the Pacifica Network

Guest 2. Minkoff "Minky" Chatoy talks of her journey to radio. She likes to spark conversation to bring out what people are really passionate about. In this capacity, Minky sees herself as A Fool in the Forest, the name of her show based on the character of Shakespeare's play As You Like It. Her show is broadcast over Radio KOWS 107.3 FM from Occidental, CA in Sonoma County.


59
3/7/16


March is National Women's Month

Guest 1. Molly Murphy MacGregor talks about the National Women's History Project and it's 2016 theme and honorees: "Working to Form a More Perfect Union: Honoring Women in Public Service
and Government". Visit the guest link to see the list of honorees this year.

-----

Guest 2. Carol Singer, long time member of the Sonoma County Chapter of the National Organization for Women (NOW), talks about the goals of NOW being important today and invites guests to visit the meeting and join the chapter in its activites in the county.


59

2/29/16



March is Women's History Month

Amazing Women Pilots of World War II

Guest 1. Jeanne Slone is filling the void of history's recgognition of women who served the US in the military in WWII by authoring 3 books: She Flew Bombers; She Built Ships; She Was An American Spy. Jeane will speak at a benefit luncheon for AAUW on March 12, 2016 at the Church of the Roses in Santa Rosa.

Guest 2. Kathleen Riley discusses the American Association of Universtiy Women, empowering women since 1881. AAUW advances equity for women and girls through advocacy, education, philanthropy and research.

Guest 3. Lenita Marie Johnson discusses Black History Month and a recent performance at the Santa Rosa Community Baptist Church of The Spirit of Us - A Black History Musical Presentation
written and directed by a church member Jaqueline Lawrence.




59
2/22/16


Guest 1. Congresswoman (Ret.) Lynn Woolsey talks about the mission of LiteracyWorks to help adults improve their literacy and basic learning skills for the workplace. She shares her personal journey of a time when she needed public assistance as a young mother. LiteracyWorks is seeking support and donations.

-----

Guest 2. Susan Hagen shares how she came to holding writing circles for women. As a former firefighter upon seeing the news story immediately knew that she had to interview women who were involved in the 9/11 Trade Center rescue efforts so their contributions would not be lost to history amidst the male dominant narrative of the media news. She and co-author Mary Carouba crafted the vision into the book Women at Ground Zero.

59
2/15/16


Guest 1. Faith Ross discusses the bridges of understanding being built in the north bay counties and her work with young people in leading them in dialoguing on racial issues.
Faith announces some Black History Month events in Petaluma, Free and Open to the Public - click the archive link above for details.

----

Guests 2. and 3. Nancy Wang and Judy Cheung join us to help us cheer on the Chinese New Year and discover 28 years of service of the the Redwood Empire Chinese Association in preserving preservation and sharing of Chinese culture, language, and heritage with the northern California community.

The 100-foot long dragon along with smaller dragons and lions can be seen at the upcoming gala celebration and fundraiser on Saturday February 20th at the Santa Rosa Veterans Memorial Building, doors opening at 5pm.

Click the archive link above for details of events and to hear the show.

59
2/8/16


Black History Month: We present today's featured biography on Ida B. Wells

Economic Policies and Women's Well-Being
Guest: Dr. Harriet Fraad, Psychotherapist, Author, discusses economic impacts on women from policy decisions since 1970, She shares how egalitarian ideals had also to develop into behaviours in her own home with her husband of 50 years, the economist Dr. Richard Wolff.
Dr. Fraad and Dr. Wolff will speak together this Sunday February 14th at 2 pm in Sonoma at a Praxis Institute Event.


59
2/1/16


Black History Month: We describe its beginnings and present today's featured biography on Anna Julia Haywood Cooper, PhD (the 4th African-American woman to earn this title of Doctor of Philosophy). She lived from1858-1964;104 years of shining her light this life.

One Billion Rising Against Violence to Women
returns to SF Bay Area this upcoming Valentine's Day

Guest 1. Katie Anderson talks about her personal odyssey to leading the organization of this year's annual One Billion Rising Against Violence to Women event on February 14th. It coincides with events aournd the globe!


59

1/25/16


The Status of Women in Sonoma County

Guest 1. Jan Blalock talks of her path to becoming a Sonoma County Commissioner on the Status of Women it's mission, its support for Planned Parenthood, and it's sponsorship of the upcoming annual One Billion Rising event on February 14th.

----

Trans Pacific Partnership Treaty

Guest 2. Leslie Christianer discusses the Investors' State Settlement of the Trans Pacific Partnership Treaty (TPP) awaiting ratification by the US Congress. Thisis a secret corporate tribunal that can override laws and regulations in the US.

59
1/18/16


Homeless and Human in Sonoma County

Guests 1. and 2. Adrienne Lauby and Charlene Love share their experiences working with the homeless in Sonoma County. Charlene herself became homeless through a health crisis when disability payments were not able to meet her rent. They put a human face and humanity in the "problem" from which so many people look away and recommend folks to challenge their sense of identity and look the person in the eye and converse a bit to get to know them. Homeless are people like you but in dire straits due to mostly situations beyond their control like unsustainable wages and illness. Last year's count as this time numbered over 3,000 homeless. A Homeless Action sleepover and workshop is occuring at the Chanate Road former hospital site on 1/18/16 to 1/19/16 and possibly longer and they seek your participation as Sonoma County residents.


59
1/11/16


Special Look into the Hearth
of the Civil Rights Struggle

Guest 1. Donzaleigh Abernathy shares insights as the daughter of Rev. Ralph Abernathy growing up amidst the Civil Rights struggle meeting violent oppositon and what sustained and inspired her.
Donzaleigh Abernathy will be the featured speaker at the annual Martin Luther King, Jr. Birthday Celebration at the Santa Rosa High School auditorium on Sunday, January 17 at 7 p.m.


59
1/4/16


Guest 1. Vesta Copestakes discusses the main news of 2015 concerning Sonoma County, which included homelessness and the lack of living wages.

Guests 2. & 3. Amanda Moody and Melissa "Missy" Weaver talk about choosing their careers in theater, how they dealt with self esteem, and their collaboration in producing a play, Amanda reads a part from their play Serial Murderess now being presented at Main Stage West in Sebastopol. through January 17th.


59
On another page are past shows

If you would like to hear the Women's Spaces show and other fine shows on bilingual Radio KBBF on your FM radio in the North San Francisco Bay area then support the station, become a member and donate to the station at www.kbbf.org

~~~~~~~~
And visit the Cable TV Page for the Cable Schedule of the Show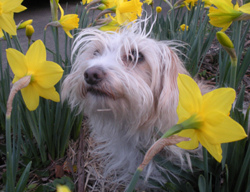 Rosey says: "What you think of me is none of my business!"
~~~~~~~~
Take the Women's Spaces' Pledge!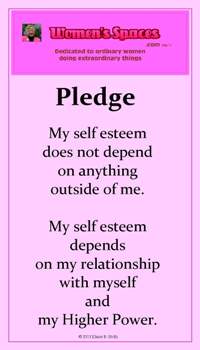 Of course, substitute your favorite name for Higher Power.
~~~~~~~~
Click the images for streaming the most current show when broadcast.

9/1/12: The Women's Spaces Show begins airing and streaming its 1-Hour show on Radio KBBF Mondays live at 11:00 AM and repeats at 11:00 PM.
~~~~~~~~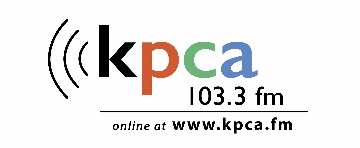 3/13/18: The Women's Spaces Show begins airing and streaming Tuesdays at 6:00 PM on KPCA. It is a repeat of Monday's live show.
~~~~~~~~
Please support our sponsors
Click on image to be directed to their website
~~~~~~~~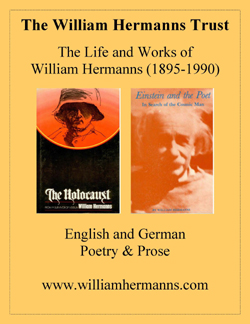 ~~~~~~~~
Norton & Holtz
Business Solutions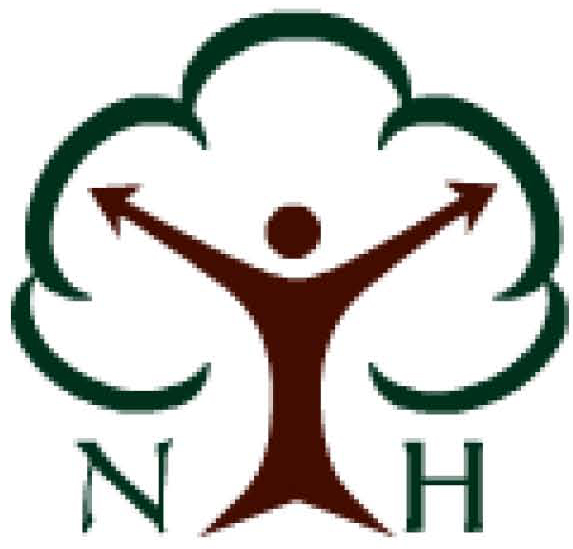 ~~~~~~~~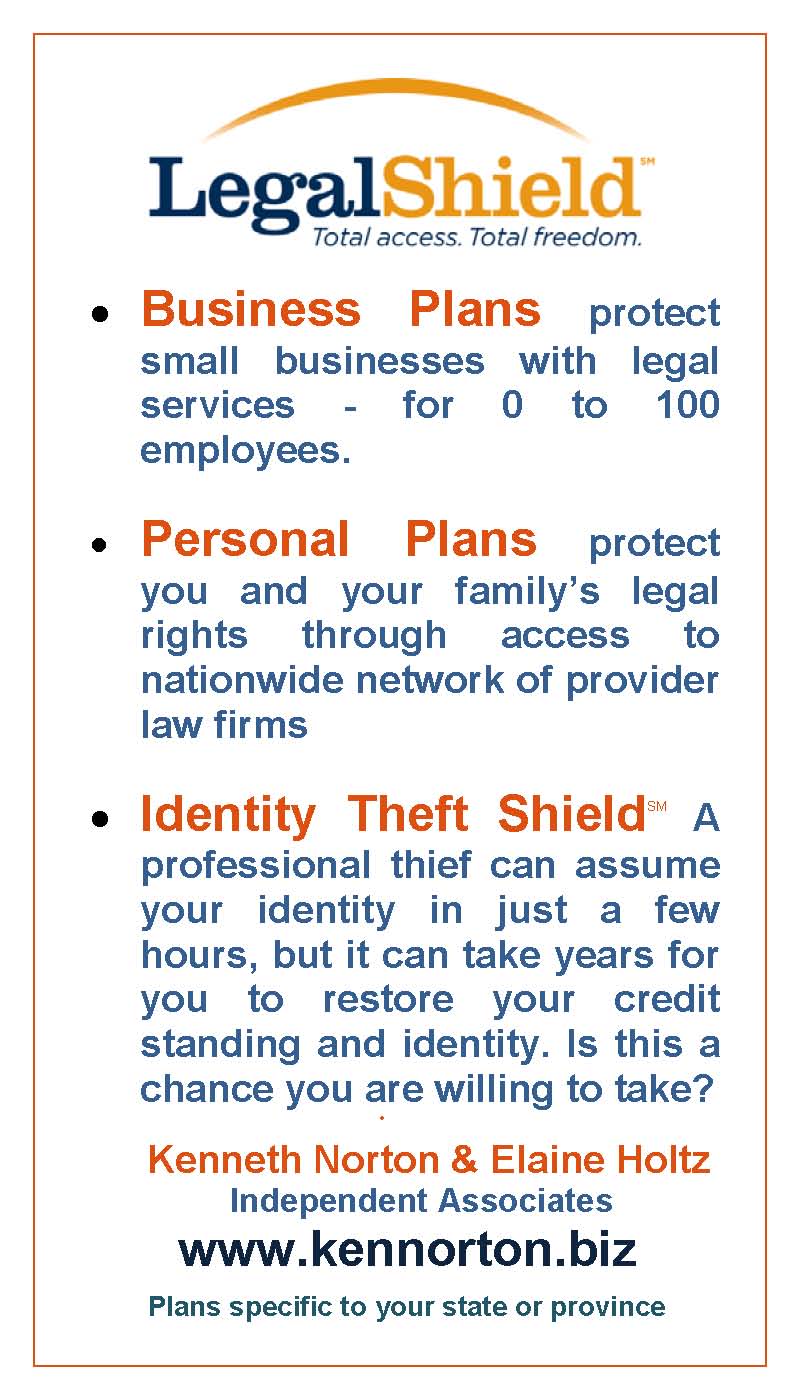 ~~~~~~~~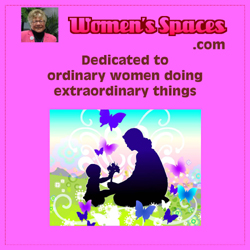 ~~~~~~~~