Women's Spaces Radio Show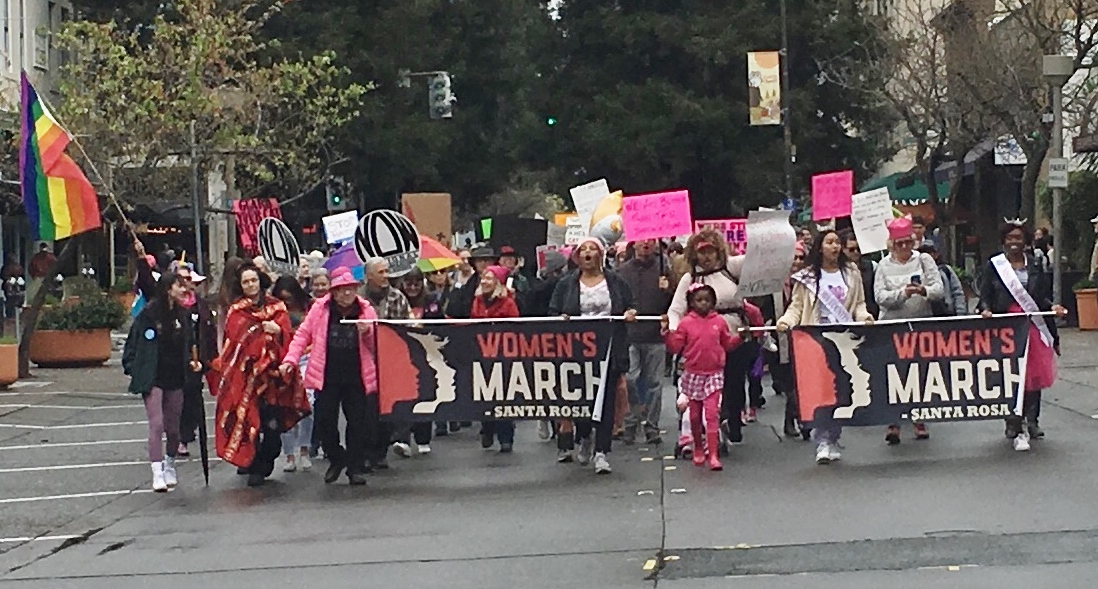 Elaine,B. Holtz, the host of Women's Spaces, was honored to be one of the lead banner bearers, of the Santa Rosa Women's March 2019 which drew 4,500 marchers along with banner holders Dr. Jacqueline Lawrence of Legacy Showcase, her granddaughter Grace, Miss Sonoma County Tyler-Avery Lewis and Miss Sonoma County's Outstanding Teen, Pinkeo Phongsa. Photo by Leslie Graves
Latest Uploaded Show
Mp3 Player

Sonoma County Latino Democratic Club

Measure P - Civil Review of the Sheriff's Office
On Monday's show of 10/27/2020

our first guest

Susan Jones

shares her perspective on

Sonoma County Measure P

as the former Police Chief of Healdsburg and having had 34 years served as a police officer. Measure P is The Evelyn Cheatham Effective Independent Office of Law Enforcement Review and Outreach (IOLERO) Ordinance on November's ballot. Measure P promises greater transparency of the data collection and reporting of the Sheriff's Office and accountability through IOLERO investigation of the Sheriff's Office, without adding more taxes and without defunding the Sheriff's budget. Susan has experienced how transparency has helped the Healdsburg Police Department.

Our second guest

Mara Ventura

shares some of the achievements this year of

North Bay Jobs With Justice

(NBJWJ). All workers in Sonoma County now receive 80 hours of paid sick leave with a bill signed by Governor Newsom in September to help deal with the COVID-19 Pandemic. NBJWJ has links on their website helping workers claim this benefit in case of need. When Sonoma County Sheriff Essick stated his refusal to support the Health Order of the County's Health Officer, NBJWJ with the North Bay Organizing Project formed Sonoma County in Crisis, with a platform for addressing the health needs of workers. NBJWJ has also advocated for farm workers need for PPE and their protection during the hazardous smoke conditions created by wildfires and you can read its proposals on their website.


This show is available on this home page for one week, and it is archived on its unique webpage links of the guests, biographies of guests, items referenced, playlist, poetry or upcoming events announced on the show at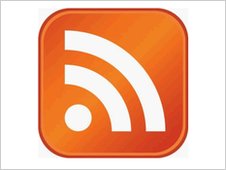 RSS Feed
New as of 1/1/2020: Subscribe for Podcasts of the Show
via iTunes
or via Podcasts.com

----
2020 Rose Parade float commemorating the Women's Suffrage Centennial. Photo and Clip of the passage of the float and the Women Suffragist marchers.
January 1, 2020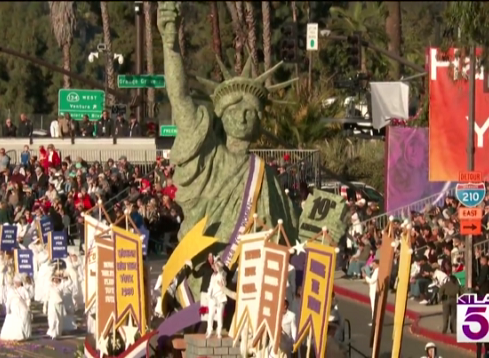 ----
Elaine Holtz, CMedia Producer Profile and the Art of Interviewing
by Evan Johnson, May 7, 2015
Elaine produced TV shows on CMEDIA Cable Access in Santa Rosa
from 2005 to 2014. See the video below:
Above video: Elaine Holtz, in this CMedia Producer Profile, discusses her Art of Interviewing
----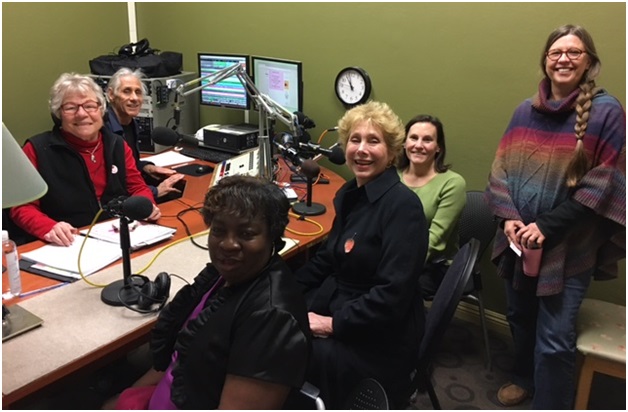 Elaine B. Holtz, Co-Producer/Host of Women's Spaces, and Ken Norton, Co-Producer/Sound Engineer, with guests Nancy Rogers and Dr. Harriet Fraad in front, and behind friends June Brashares and Eileer Moribito after the show of February 27, 2017 in the new studio in Santa Rosa, CA at Radio KBBF 89.1 FM - Photo by Francisco Lozano, KBBF-fm.org Webmaster
----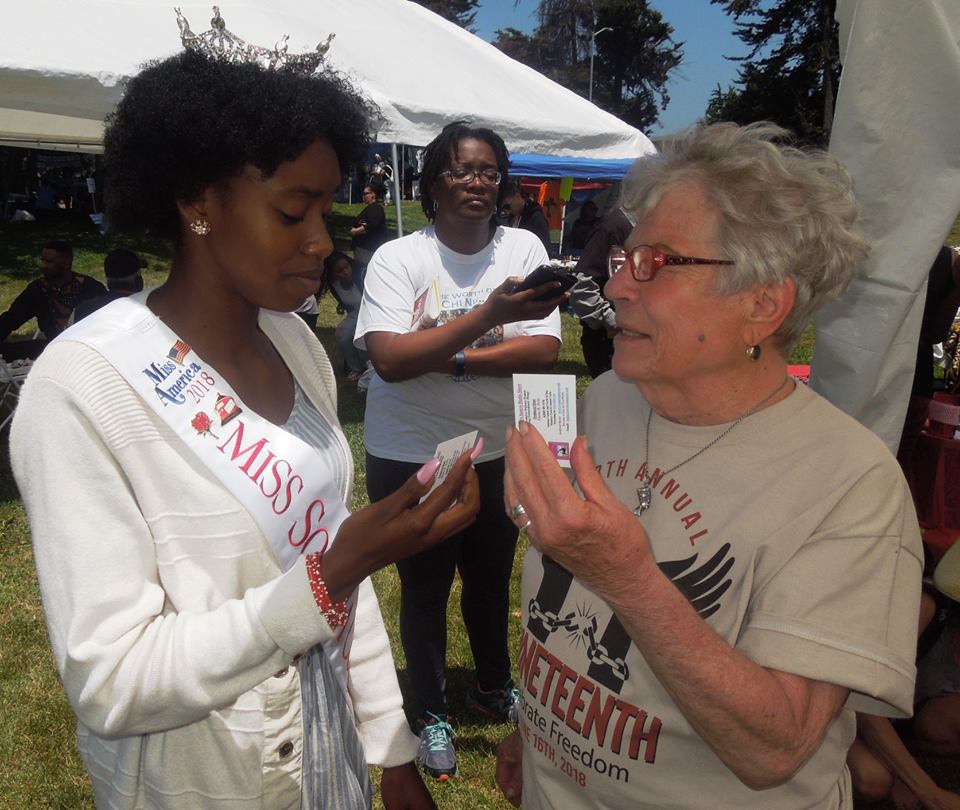 Miss Sonoma County Tyler-Avery Lewis with Elaine B. Holtz as she takes the Women's Spaces Pledge at the Santa Rosa Juneteenth Festival on June 16, 2018. Elaine says: "What a joy it was listening to this young woman repeat the words after me. This is what my life is about. Share the Pledge with your friends and make the pledge every day - it appears on the right margin of every page on our website womensspaces.com and can be downloaded."
----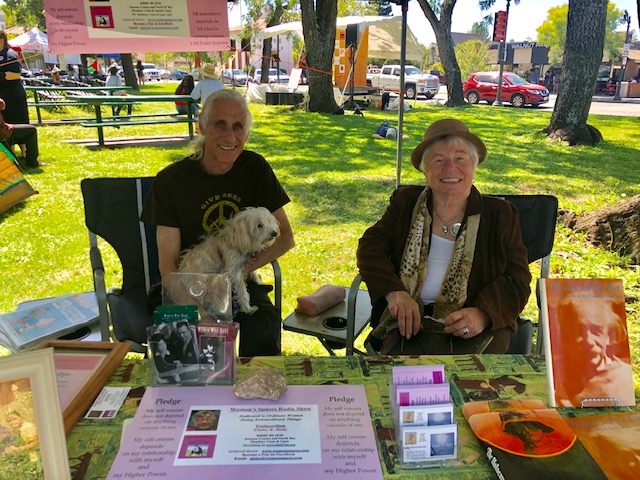 Elaine, Ken and Rosey in the Women's Spaces booth at the Petaluma Progressive Festival on 8/25/2019. - 2019 Photo by Nichole Perry .
Women's Spaces Radio Show is broadcast live every Monday at 11 AM PST and repeats at 11 PM on KBBF 89.1 FM broadcasting over the North San Francisco Bay area from its San Rosa, California studio and streaming at kbbf.org. The show is also repeated on Wednesdays at 11 AM on Radio KPCA 103.3 FM broadcasting to Petaluma and streaming at www.kpca.fm. Check out the Radio Archives for the shows to listen online at your convenience on this website at the show's unique archive show, together with links related to the show. Click the Blog tab for sequential uploading of the shows as well as comments on each show.



Most Recent Shows





On Monday's show of 10/12/2020

our first guest
Caroline Bañuelos
talks about the
Latino Democratic Club of Sonoma County
and its influence. Caroline talks of how the Club negotiated with the Sheriff to transform the Cinco de Mayo into a family friendly event and reduce the tensions between law enforcement and the Latino community around that event. She also recalls the the Club's push for District Elections in the city of Santa Rosa, given the lack of representation on the City Council and the City Commissions, which resulted in a law suit forcing the City to comply with the California Voting Rights Act. Membership in the Latino Democratic Club is open to all and they meet on the 4th Thursday of the month.
Our second guest
Colleen O'Neal
gives us a summary of
Measure P,
The Evelyn Cheatham Effective Independent Office of Law Enforcement Review and Outreach (IOLERO) Ordinance. Measure P promises greater transparency (data collection and reporting) and accountability (investigating) of the Sheriff's Office, without adding more taxes and without defunding the Sheriff's budget.

----


On Monday's show of 10/12/2020

our guest
Joyce Johnson Rouse
, known as
Earth Mama
, a name given her by children for her children's songs on being good stewards of the Earth. Women's Spaces has played many of Earth Mama's songs over the years and is proud to present this interview. Joyce Rouse was inspired by her high school biology teacher and the first Earth Day in 1970 to dedicate her life to spreading Earth care and Ecology with the power of music. Joyce reminds us that the Suffragists used songs to empower their movement to achieve the women's right to vote. Her song,
Standing on the Shoulders
, was included in a new album called
Songs of the Suffragists
, featured just after Helen Reddy's
I Am Woman
and Aretha Franklin's
Respect
. Joyce just releases a new Earth Mama album called HerStory, from which we play 3 songs during this show, including a new release of
Standing on the Shoulders
. Listen in on this uplifting interview with
Earth Mama.

----

On Monday's show of 10/5/2020

our guest
Jessica Litwak,
RDT, PhD was commissioned by the Petaluma Museum to create a stage production of the life of a pioneering Petaluman Suffragist Selena Solomons for the Centennial of the 19th Amendment. Solomons was active in moving California on October 10, 1911 to become the 6th state to give women the right to vote. The play will be available as an online presentation beginning October 8, 2020, since the pandemic has restricted in person theater. Jessica shares her path to theater and the challenges she had to overcome. She discovered her love for acting and theater and returned to school after failing high school to eventually achieved her doctorate and a Fullbright Scholarship. She tells the story of a teacher who recommended she smoke and drink a lot to age more quickly as she was not pretty enough for younger roles, but had the self-esteem to then proceed to write plays for herself to act. She became a leading advocate of socially Engaged Theater for Healing of soul and society with Activism, and formed The H.E.A.T. Collective. Jessica treats us with a reading from her play:
50,000 Mice , the Selena Solomons Story.
She lets us know why she chose this title, so be sure and listen.

----

On Monday's show of 9/28/2020

our host
Elaine B. Holtz
presents her speech that she made before her graduating class at Sonoma State University. Elaine was one of the pioneering students in the new Women's Studies program, and even taught a course
Survival as a Mother
, since so many returning students, like her, were
single mothers
. Elaine describes some of the obstacles she had to overcome, including the ones of her own making, in reaching her academic goal. The recording of the speech was discovered in the Sonoma State University archives.
Our guest Janeen Murray shares her path to leading GoLocal, whose mission it is to strengthen the local economy. Janeen mentions some of the benefits, not only locally owned businesses but to the community with their support of local non-profits. She explains why your banking choice makes a huge impact on the local economy, and why locally owned banks or credit unions are your best choice. Elaine describes how much of the NOW checking account with was emptied by fraudulent transactions in the summer, but because the Credit Union belonged to GoLocal, Elaine, as President of NOW, was able to talk directly to the President who assured her that NOW would not be liable and the money was restored.

----

On Monday's show of 9/21/2020

our first guest
Leslie Graves
responded quickly on hearing September 18th of the death of Supreme Court Justice Ruth Bader Ginsburg, a champion for women's rights, and organized a candelight vigil at Old Courthouse Square in Santa Rosa that attracted hundreds of mourners. Leslie shares with us some of the spirit of the event, talking of the multiple traumas, from a needed abortion to inequality in the workplace, that were reawakened in people with Justice Ginsburg passing. Leslie announces that the Black Student Union of Santa Rosa JC is sponsoring a social justice rally in honor of Justice Ginsburg on this coming Saturday, 9/26/2020 at 2 pm at Old Courthouse Square. A 4-minute recording of Justice Ginsburg from a 60-Minutes interview was played:
How Ruth Bader Ginsburg interpreted the Constitution
.
The second guest
Deva Marie Proto,
our county Registrar of Voters, shares with us the procedures of her office to secure the vote here in the county. Expect the County Voter Guide as it will be mailed on Thursday Sepgtember 24th. The mail-in ballots will be mailed on October 5th. You can mail in the ballots after you receive them, and they are postpaid in California. This year we can track our ballot by registering your email or text number at the Secretary of States website
https://www.sos.ca.gov/elections/ballot-status/wheres-my-ballot
Deva assures us that the extra ballot drop boxes added to various locations, listed on the website of the county registrar.of voters, are securely bolted to the ground and even have fire suppression built-in. 30 walk-in polling places will be open for voting from Saturday October 31 through Tuesday November 3. Deva reminds citizens that they can still registrer to vote until October 20, and after that one can still register and vote conditionally. California and Sonoma County makes it easy and secure for you to vote.

----


Specials


On Monday March 5, 2018,

Elaine interviewed Gloria Allred, who shares her journey from teacher to attorney advocating for women's rights for 40 years. Gloria talks of what sustains her in her committment to social change. Gloria's hope is that this year will be known as the Year of Empowerment for Women, and she certainly is a mentor as she confronts rich and powerful men Harvey Weinstein, Judge Roy Moore, Bill Cosby, O.J. Simpson and even the President Bill Clinton of the United States as she represents courageous but hurt women.
On Monday June 15, 2020

Gloria Allred returned for a second visit to Women's Spaces to talks about her friend and client Norma McCorvey, the "Jane Roe" whose unwanted pregnancy led to the 1973 case that legalized abortion nationwide, Roe v. Wade, who is portrayed with her "deathbed confession" in the FX film aka Jane Roe, of switching from the volunteer and unpaid poster child of the Pro-Choice movement to become the paid-with-over-$450,000 poster child of the Pro-Life of Fetus movement Operation Rescue. Ms. Allred asserts, as does Norma in her confession that she was always Pro-Choice.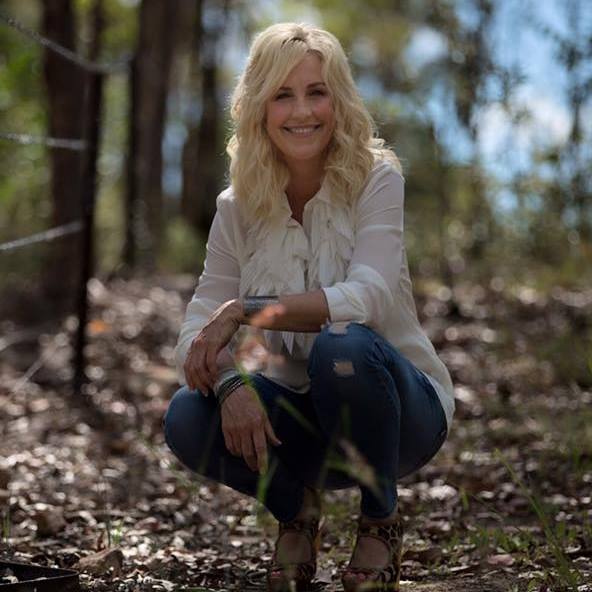 Erin Brockovich was our second guest on the show ,

of July 9, 2018.
Erin shares her story on becoming one of the most successful consumer activists in taking on PG&E in Hinkley, CA, in 1993, about which a movie was made called Erin Brockovich. Erin encourages us to break free from the box of other's expectations and to develop the self-esteem needed for the long and persistent fight for justice. Erin comes to Sonoma County to help those who were victims of last October wildfire storm that appears to have been sparked by PG&E's negligent behaviour in protecting their equipment from nearby brush and trees as required as a public utility. Erin warns of legislation that would shield PG&E from accountability in future wildfire disasters in California, inspite of the corporation's vast wealth.

----

Click button link for older shows.
----
We have been discussing in the following listed shows since October 2013 about the killing of 13-year old Andy Lopez in a southwest neighborhood of Santa Rosa by a Sheriff Deputy and the community response.
Note: WSA
are radio shows and
WS
are TV shows.




Update

12/18/18: Sonoma County Supervisors reach a settlement with the parents of Andy Lopez for $3 million. www.pressdemocrat.com Article link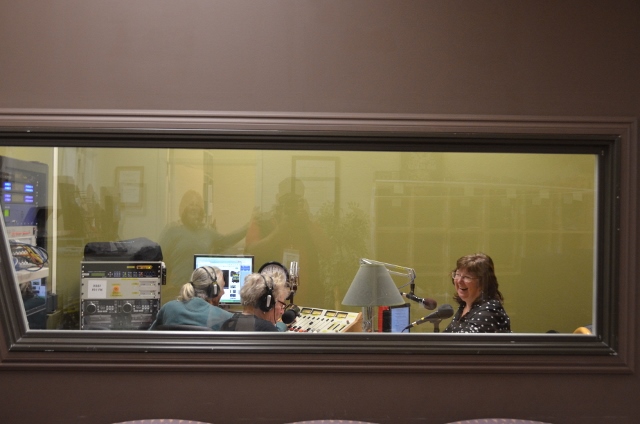 Elaine B. Holtz, Host of Women's Spaces, interviewing Julie Combs with Ken Norton at the soundboard in the new studio in Santa Rosa, CA at Radio KBBF 89.1 FM - Photo by Francisco Lozano, KBBF-fm.org Webmasterp
Herstory! The National Organization for Women marked its 50th Anniversary in 2016 and the Sonoma County Chapter of NOW celebrated the Golden Anniversary on October 22, 2016. The Video of the event by Evelina Molina is up on YouTube at https://youtu.be/qfvPckt_ySc and featured here for awhile:
More Herstory! On April 20, 2016 the US Treasury announced that the picture of the first woman to grace the $20 bill will be that of Harriet Tubman, an African-American abolitionist who founded the Underground Railroad to free slaves.
~~~~~~~~
Women's Spaces TV Show
The TV Show was produced 2005-2014 and has been suspended since December 2014. Special video shows may be added.
If the video box is missing, use the Button link to video formatted for iPad looking as this

or if a YouTube video download the YouTube app.
Women's Spaces' Featured Shows
SPECIALS
Special Video Presentation of
I Am Woman, I Am All Women by Elaine B.Holtz
with cast of 8 women of the community performed at the Glaser Center, Santa Rosa, CA, in November 2009 with Linda Ferro singing her songs Please Peace and Never Enough. See its archive page at WSS091100 with more information on the presentation.
Click the image above for this show's location on its unique archive page.
filmed November 2009
Show ID: WSS091100
The show is posted to the Women's Spaces YouTube Channel at https://youtu.be/yaD6tmy9rRQ
Visit the Blog Post of this show to add your Comments
~~~~~~~~
Women's Spaces' Videos of Some Past TV Shows
Journaling to Tranform Your Self-Esteem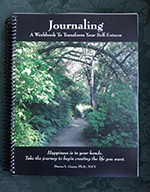 Click the image above for this show's location on its unique archive page
Discussion with the author Dianna L. Grayer, Ph.D.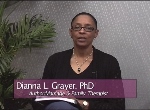 filmed 11/21/14
Show ID: WS141121
The show is posted to the Women's Spaces YouTube Channel at https://youtu.be/NA0HelW07oI
Visit the Blog Post of this show to add your Comments
~~~~~~~~
Women in Business - Challenges and Inspirations
Debbie Meagher and Vichhi Olenski
Click the image above for this show's location on its unique archive page.
filmed 8/24/2014
Show ID: WSS140824
The show is posted to the Women's Spaces YouTube Channel at https://youtu.be/joG-K9sU52Y
Visit the Blog Post of this show to add your Comments
~~~~~~~~
Turning Fear Into Power: One Woman's Journey Confronting the War on Terror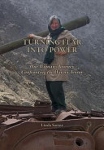 Click the image above for this show's location on its unique archive page
Discussion with the author Linda Sartor
filmed 8/1/2014
Show ID: WSS140801
The show is posted to the Women's Spaces YouTube Channel at https://youtu.be/VTDCGYt7uok
Visit the Blog Post of this show to add your Comments
~~~~~~~~

Be sure to visit for past TV shows
~~~~~~~~
A special poem came to me which I would like to share to give my listeners some insight into my beliefs. You can click the title to read it: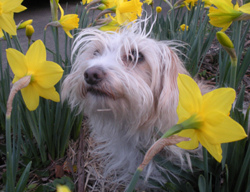 Rosey says: "What you think of me is none of my business!"
~~~~~~~~
Take the Women's Spaces' Pledge!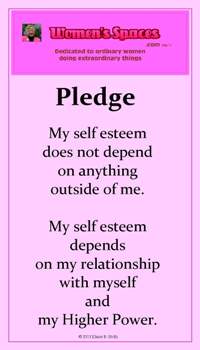 Of course, substitute your favorite name for Higher Power.
~~~~~~~~
Click the images for streaming the most current show when broadcast.

9/1/12: The Women's Spaces Show begins airing and streaming its 1-Hour show on Radio KBBF Mondays live at 11:00 AM and repeats at 11:00 PM.
~~~~~~~~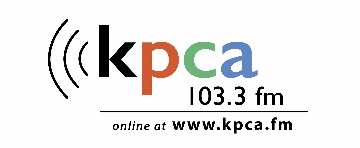 3/5/2018: The Women's Spaces Show is airing and streaming Wednesdays at 11:00 AM on KPCA. It is a repeat of Monday's live show.
~~~~~~~~
Please support our sponsors
Click on image to be directed to their website
~~~~~~~~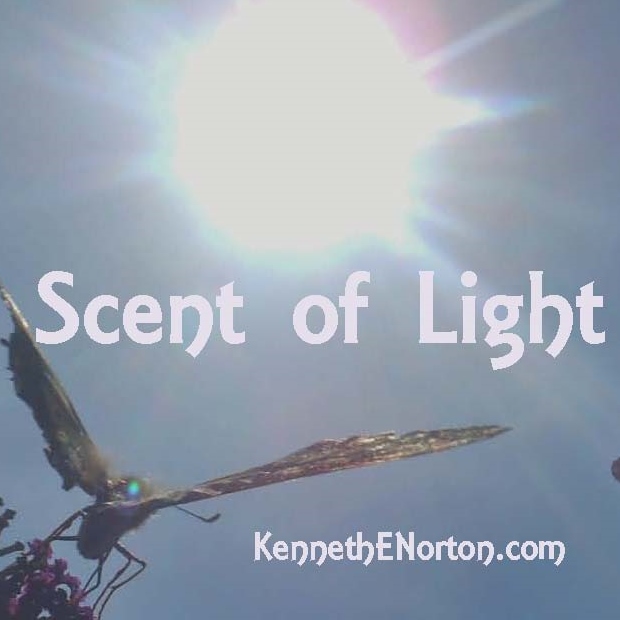 Ken Norton presents 5-minute episodes On the Scent of Light over Radio KOWS 92.5 FM and archived online.
~~~~~~~~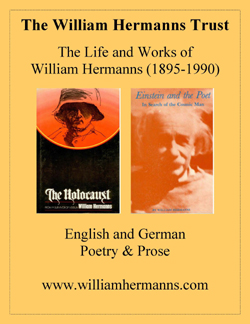 Ken Norton is also the Trustee of the William Hermanns Trust, whose Life and Works are remembered at this website.
~~~~~~~~
Norton & Holtz
Business Solutions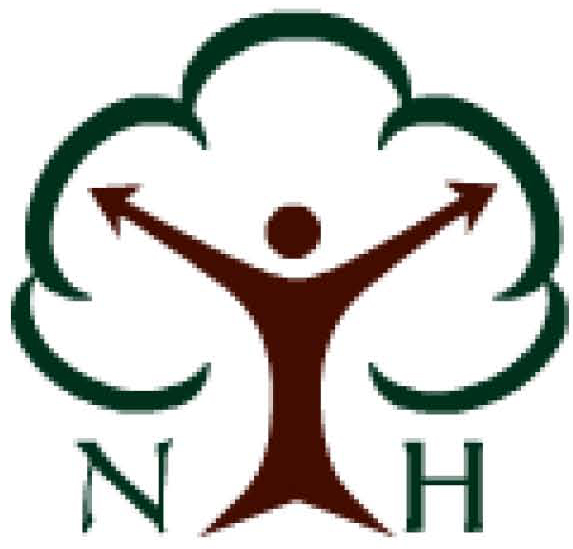 ~~~~~~~~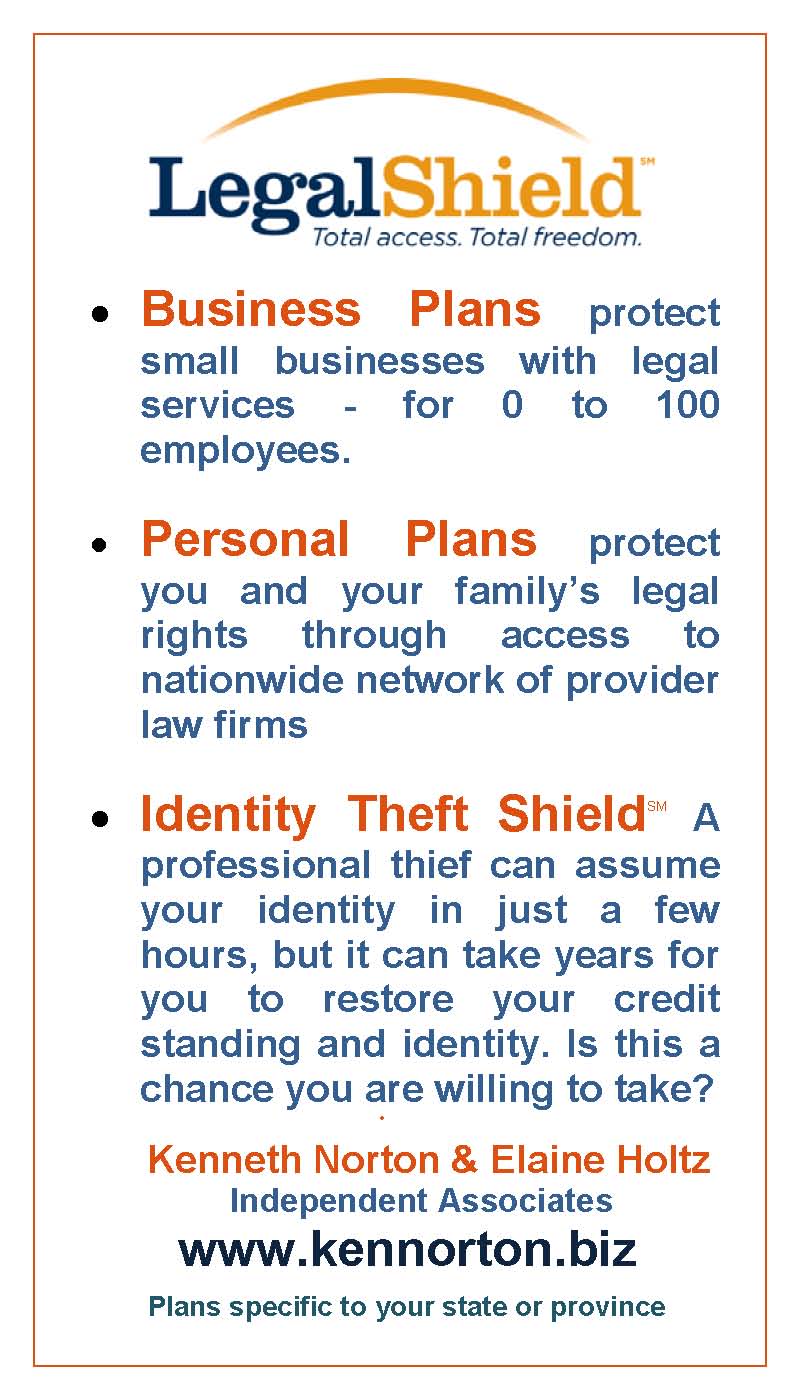 ~~~~~~~~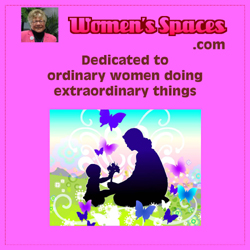 ~~~~~~~~