Original Radio Show ID:
WSA180409

Mp3 Player



Announcements (See Links below)
April is Sexual Violence Awareness Month (See Section below)
Featured
1. Mandy Brooks , CEO of Mockingbird Productions Company; Founder of North Bay Women in Music Collective; Founder of Christian Creative North Bay
2. Jacqueline Lawrence, Doctor of Divinity, Christian Counsellor (DDC); Founder and CEO of Legacy Showcases
----
1. Mandy Brooks shares her path into music, her mentors and where she gets her confidence to produce with the North Bay Women In Music Collective the upcoming Women in Music Benefit Concert in Santa Rosa on April 21 at the Arlene Francis Center with a panel and artist showcase on Sunday April 22. Mandy has been able to attract women musicians who have influenced the women over the decades to perform at this concert. The Concert will benefit Verity and The Ron Martin Memorial Foundation Friends Helping Friends fund to support education of women musicians. Mandy came out with her premier CD album Move On Up in 2017,and we opened the interview with her rendition of the song People Get Ready
About our Guest: Mandy Brooks grew up with a mother who was a professional singer, singing was a natural path for Mandy to follow. Throughout her teens and twenties, she studied music, recorded and performed. Her debut album, "Move on Up" was released in 2017. Currently, Mandy enjoys performing with her band, various co-writing projects and performing, writing and recording with her family band "Small Hat". Mandy is CEO of Mockingbird Productions Company, Founder of North Bay Women in Music Collective and Founder of Christian Creative North Bay. Mandy is dedicated to helping others achieve their creative goals and making a positive change in her community.
Guest Link: https://www.mandybrooks.com/
----
2. Dr. Jacqueline Lawrence is joining the North Bay Women In Music Collective for the weekend event of Women In Music in some spoken word presentations, one of which she reads on the show for us, the poem Phenomenal Woman by Maya Angelou. Jacqueline also talks about the upcoming Juneteenth celebration in Santa Rosa that occurs on Saturday June 16, 2018 in Martin Luther King Jr. Park, where she will present her play Unshackled at 10AM followed by discussion on slavery.
About Our Guest: Dr. Jacqueline Lawrence is an author, playwright, and Founder and CEO of Legacy Showcases, featuring Heiress Choral Group, The Underground Railroad Pop Up Museum, and a variety of black history productions in honor of African Slaves.
Guest Link: https://www.facebook.com/drjacquelinelawrence
Event Link for Women in Music: https://www.facebook.com/northbaywomeninmusiccollective/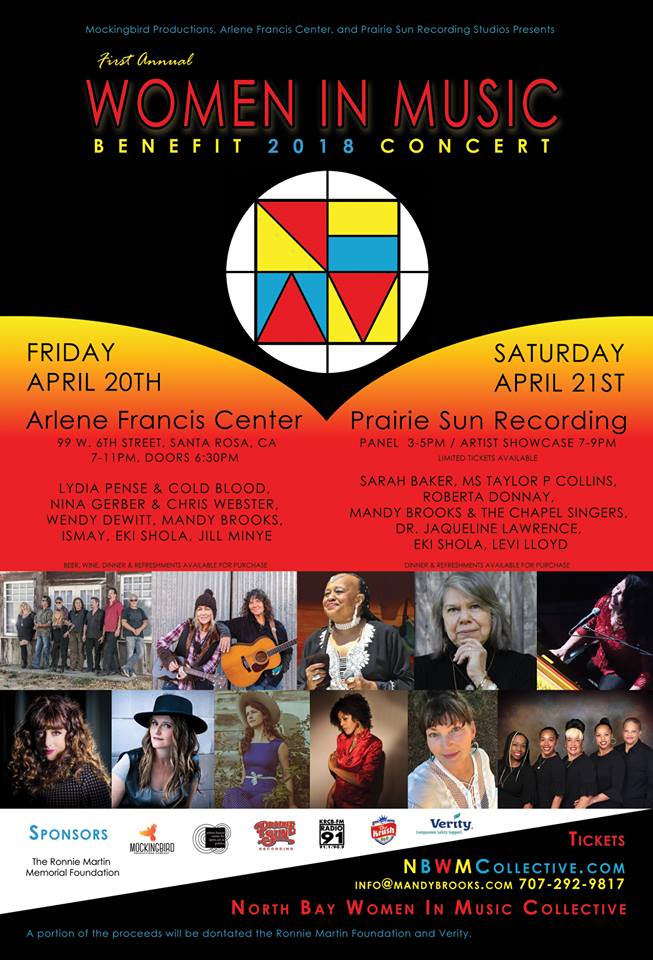 ----
Announcement Links
Event Link: We the Future Social Justice Conference: Feeding Ourselves, Feeding Our Souls https://wethefuture.santarosa.edu/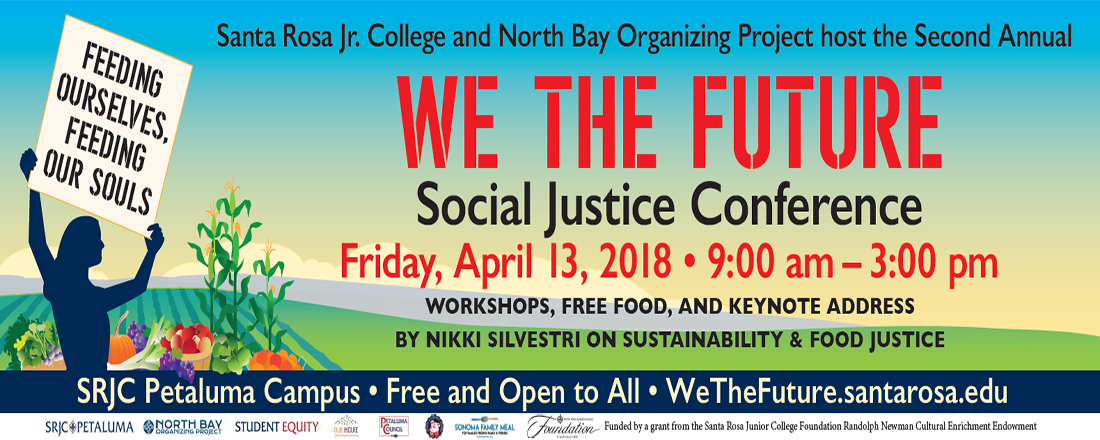 ----
April is Sexual Violence Awareness Month
April is a month dedicated to raising awareness about sexual violence and increasing the public's understanding about sexual violence in our society. It also provides opportunities for the community to be directly involved in supporting victims and survivors, their families, and organizations that provide crisis intervention throughout the year. Sexual violence prevention requires many voices and roles. Prevention is possible and we all can make a difference. Here's how YOU can make a difference, as we learned at the Panel Discussion after the Special Screening of the Film The Rape of Recy Taylor on March 29 last week at the Rialto Cinema in Sebastopol:
Intervene to stop concerning behavior
Speak up when you hear rape jokes or harmful comments
Believe and support survivors
Create prevention policies at your workplace or school
Coordinate a community event to raise awareness
Talk with neighbors about ways everyone can get involved
Email legislators to gain support for prevention and services
Support the agencies who provide services for survivors: DONATE
----
Music Selections:
The Opening and Closing Theme song is with permission of the Composer and Singer Alix Dobkin: The Woman in Your Life is You by Alix Dobkin from the album Living with Lavender Jane (Women's Wax Works) - www.alixdobkin.com
People Get Ready sung by Mandy Brooks from her Album: Move On Up (2011 Mandy Brooks)
Brother Warrior sung by Sherry Austin from the Album: Love Still Remains (Barking Topiary)